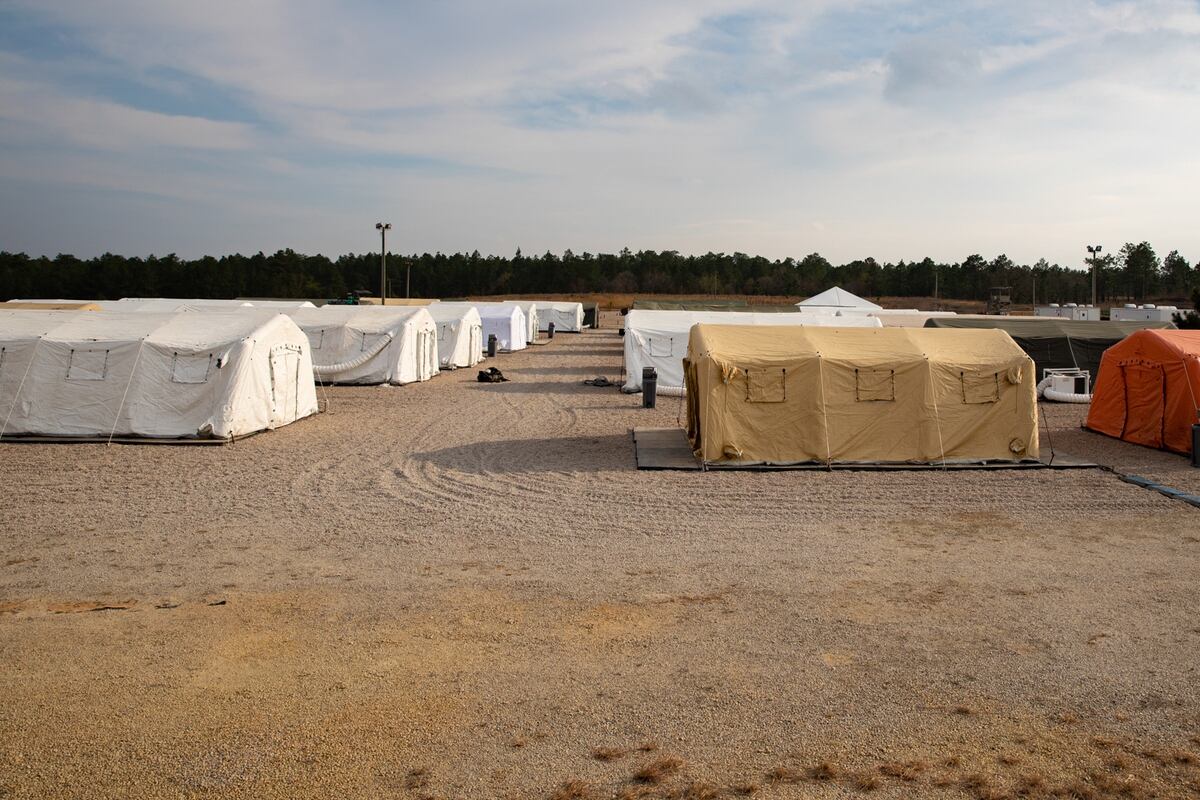 The Army has set up remote facilities on Fort Bragg, North Carolina, for paratroopers returning from overseas and entering quarantine during the ongoing coronavirus pandemic, division officials said.
Paratroopers from the 82nd Airborne Division have been returning from deployments to Kuwait and Afghanistan and entering quarantine since the weekend. So far, they've been put up in barracks on post, with the exception of the first night, when some paratroopers returned and had to shelter in a PAX shed near the airfield typically used before parachute jumps.
The more remote facilities include "Gyms In a Box," internet services, mobile laundry units, catered food services through a contractor, mobile restrooms and showers. Catered food includes two hot meals and a cold one, which would be a sandwich meal for lunch.