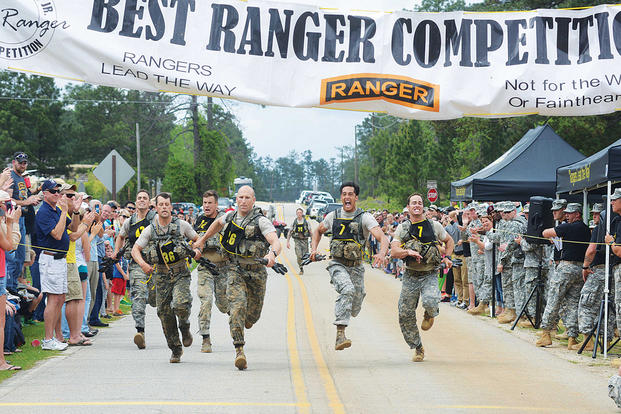 In April, Fort Benning, Georgia, will hold four simultaneous competitions to find the best Rangers, snipers, combatives experts and mortar crews, putting competitors through a series of mentally and physically exhausting tests during Infantry Week.
"Shooting, moving, communicating — our mission is to close with and destroy the enemy in close combat," Brig. Gen. David M. Hodne, the Army's Chief of Infantry and commandant of the U.S. Army Infantry School, said in a recent Army news release.
Infantry Week is designed to commemorate the formation of the U.S. Army infantry, which dates back to 1775 and the Revolutionary War, Hodne said.
"As it was in 1775, the Infantry still looks at our enemy in the 'whites of their eyes,'" Hodne said. "So, this is a week that showcases how good our infantry is."
From April 13-19, Benning will host the Best Ranger Competition, International Sniper Competition, All-Army Lacerda Cup Combatives Competition and Best Mortar Competition.