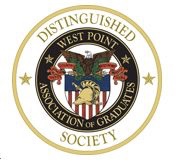 Dear WPSA Members,
As you may know, we had initially rescheduled our annual Founders Day Dinner from March to October as a result of COVID-19. Unfortunately, we are cancelling our re-scheduled event and the next Founders Day Dinner will take place on March 26, 2022.
We apologize for having to do this, but are fully confident that this is the right decision. We are making it for two reasons:
First, the local COVID-19 situation has gotten worse over the past several weeks to the point where we felt uncomfortable holding an indoor event at this time. As much as we would have liked to have held the event, the safety of our members is paramount, and we were simply not comfortable executing under these conditions.
Secondly, we polled membership about their interest in attending the re-scheduled event in October, and the demand simply was not there. Less than 20% of respondents were interested in attending, and interest amongst this audience dropped by nearly half when respondents learned that masks and social distancing, which are required by the venue, would be in effect.

I'm sure this is disappointing to some of you, but ultimately cancelling this re-scheduled event was the right decision at this time.
Thank you for your continued support of WPSA! We look forward to seeing you in the future.
Go Army,
Alex Mikstas ('09)
Bryan Spencer ('08)
West Point Society of Atlanta Co-Presidents