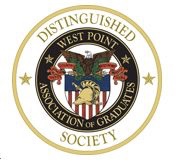 The West Point Society of Atlanta (WPSA) is interested in staying in contact with all area West Point Graduates.
Information on WPSA events and activities are emailed to all Members and area West Point Graduates; to name a few:
Founders' Day
Army/Navy Game Parties
Tailgates
Fall Family Picnic
New Cadet Governors Sendoff
Golf events
Leaders Conferences
Happy Hours
Conferences

If you have not been getting WPSA communications, we do not have your email address.

Please send your email address to Jan Heath at jdheathwpsa@gmail.com with cc to me at postell71@gmail.com.
If you are not a paid '21 Member, and would like to be go here: https://secure.west-point.org/wpsa/membership/
Contact me if you have any questions.
Thank you so much.
Ed Postell, LTC (Ret) USMA '71
WPSA Board of Governors–Membership Committee
610-420-6765
postell71@gmail.com