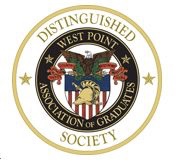 Dear WPSA Members,
Due to the ongoing COVID-19 pandemic, the West Point Society of Atlanta has made the difficult choice to postpone our in-person Founders Day dinner this year. That said, we've secured a new date for our Founders Day dinner: the event is now tentatively scheduled for October 9, 2021, so please mark it on your calendar now! More details will follow closer to the date of the event.
In the meantime, we wanted to make you aware that the West Point AOG is holding a virtual Founders Day event via Zoom on March 16th from 6:30 – 8:30 PM. WPSA currently has about 50 members attending. You can register for the event at this link via the West Point AOG (note: registration requires signing into your account on Sallyport, or registering if you don't have an account). For any questions, please reach out to foundersday@wpaog.org (845-446-1612).
Thanks for all you do to represent the Long Gray Line in the Atlanta area. Stay healthy and we look forward to seeing you via Zoom on March 16th!
Go Army,
Alex Mikstas ('09) and Bryan Spencer ('08)
Co-Presidents, West Point Society of Atlanta
WPSA Proudly Sponsored by:Georgia's Own Credit Union and First Command Financial