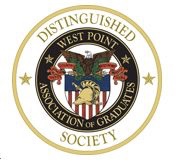 Dear WPSA Members,
In case you haven't heard, we have to postpone or modify some future events due to COVID-19 concerns and our venues' new rules/availability.
1) Founders Day is postponed for 2020 (no longer on 29 Aug as previously published) and will be held next year as scheduled (20 March 2021).
2) Our planned TopGolf event is also postponed from Sept to October. The new date is now 15 Oct 2020 at 6 PM.
3) Our Happy Hours are planned to resume in Oct if we can find a venue large enough to meet social distancing guidelines. If you have ideas, please let us know!
Thank you for your understanding. We do have a slate of virtual events planned so stay tuned!
Grip Hands,

Samir Patel '08
WPSA President
Samir.Patel2008@gmail.com
404-723-8410
WPSA Proudly Sponsored by:
Georgia's Own Credit Union and First Command Financial