We have Grown!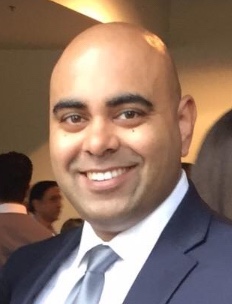 Dear Fellow Grads,

I'm proud to be leading our Alumni in the ATL area in my second year as President. I want to thank our Board and my Officers for finishing up a phenomenal year. These individuals donated precious time to ensuring our organization's success.

This past year, we had some goals: throw a great Army-GSU Tailgate, grow membership, and improve our career development activities. I'm pleased to report we accomplished every goal except one: unfortunately, COVID-19 was not cooperative with our Founders Day — we had lined up Ambassador Andrew Young to speak! We will continue with FD next year.

There is more to accomplish. In the coming year, our focus will be strengthening the base – our younger grads and helping them career wise whether it be finding a job or helping them get their next business venture off the ground.

I look forward to stewarding our organization into 2021. Grip Hands!

Samir Patel '08
404-723-8410
samir@trophypointinvestment.com