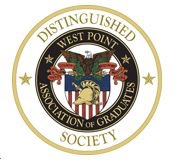 When: Saturday, 28 March 2020
It's that time again!
The West Point Society of Atlanta is ready to accept nominations for its two annual awards for 2020 – the "Distinguished Graduate Award" and the "Outstanding Citizen Award". WE NEED YOUR HELP!
Founders' Day, March 28, 2020, is just around the corner, so we need nominations as quickly as possible.
WHAT WE NEED
We need the membership as a whole to nominate candidates for the "Distinguished Graduate" and "Outstanding Citizen" awards to be presented at the Founders' Day Dinner on March 28, 2020.
So – put on your "Critical Thinking" caps and send us some names!!! You know who is out there – the selection committee does not. The criteria is set out on our web site for each award. To read the criteria, go to the section below labeled "LINKS."
HOW WE DO IT
We will have a two step process for the selection. Send us your nominee's names and an extremely short sketch explaining why they should be selected.
See the section below labeled "Links" for the format. If you have any questions please contact Jeff Plank, '85, at jplank2003@gmail.com, who can provide assistance with the nomination process.
The selection committee will review the nominations and select a short list for further elaboration and the final selection process. The members making nominations on the short list will be notified and assistance offered to put the nominations in final form.
HOW TO SUBMIT
If you have immediate questions, call Jeff Plank at 404-932-8198
Submit your initial nominations to Jeff Plank at jplank2003@gmail.com
He will assist you in whipping them into shape for the Selection Committee to consider so they can create the short list. A significant amount of the selection process is performed electronically, so we will need to be able to pass documents via e-mail.
SELECTION COMMITTEE
The Selection Committee consists of WPSA members at large. Only the chairman is a member of the Board of Governors. Jeff Plank at jplank2003@gmail.com (Member of BOG) will be the chairman this year. The other members have been selected from across several decades and will be approved by the BOG.
If you would be interested in serving on the Selection Committee, please contact Jeff Plank at jplank2003@gmail.com.
Final selection of the awardees will take place in a Selection Committee meeting in February.
DEADLINES
Nomination submissions: 19 Dec 2019 through 9 Jan 2020.
Short list completed: 16 Jan 2020.
Elaborated Nomination Submission: 30 Jan 2020
Selection Completed; BOG ratified: 13 Feb 2020
LINKS
At this point, keep nominations short.
Below is a list of links to the WPSA web site giving details for the awards and information to help you prepare a nomination.
Distinguished Graduate Award Criteria (DGA)
Outstanding Citizen Award Criteria (OCA)
Nomination Format, DGA
Nomination Format, OCA
Thanks and good writing!
Your input makes the awards possible. You know who is out there and deserves recognition. It is not easy to prepare a nomination – but the results are rewarding for all concerned.
Thank you for your help in this endeavor.
Sincerely,
Board of Governors
West Point Society of Atlanta
See what's happening on our social sites
Facebook ‌