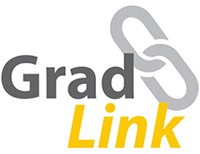 To further WPAOG's vision for the Long Gray Line to be "the most connected alumni body in the world," WPAOG has launched Grad Link to provide an enhanced level of connectivity with fellow grads.
Grad Link expands upon the familiar "Find a Grad" feature from the WPAOG website by combining data from WPAOG with information from your LinkedIn profile to help you quickly and easily find grads who share your interests. You will be able to conceal some of your personal information, such as your email address, location or your entire profile.
Access this secure platform today through the Google Play Store, Apple App Store or with your web browser.
To ensure an easy sign-up experience, please make sure the email address attached to your LinkedIn account is on file with WPAOG by contacting GradLink@wpaog.org. (And be sure to join the WPAOG LinkedIn Discussion Group – over 17,000 strong!)