Welcome to the West Point Parents of Connecticut. Our goal is to support our cadets during their 47-month journey while also creating a community of parents, friends, and families. Please join us by contacting Ken Bradley at wpparentsclubct@gmail.com
HAIL & FAREWELL GATHERING SUNDAY MAY 16, 2021
To Honor Connecticut's Graduating Firsties and Welcome Incoming Cadet Candidates ̶ Class of 2025
LUNCHEON & PRESENTATION
1:00pm to 3:00pm
The Historic Thayer Hotel at West Point
$25pp, NO CHARGE for Cadets & Cadet Candidates
WEST POINT ORNAMENTS MAKE GREAT GRADUATION GIFTS! Save on shipping, Purchase Below & Pickup at the Hail & Farewell May 16.
The WPPC-CT is proud to offer for purchase these gorgeous hand-painted 2020 Limited Edition Collectors Ornaments. Entitled 'Snow Falls on Trophy Point', these pieces highlight the beauty and history that is West Point.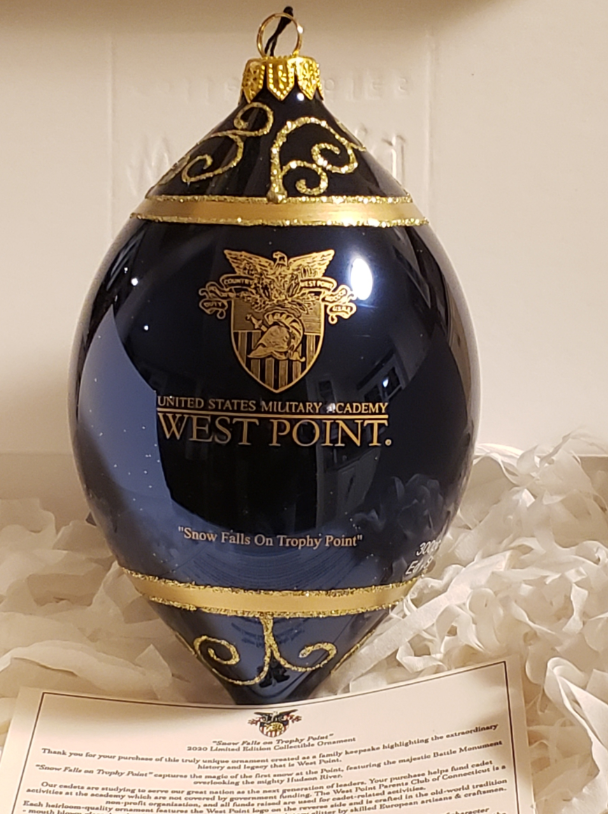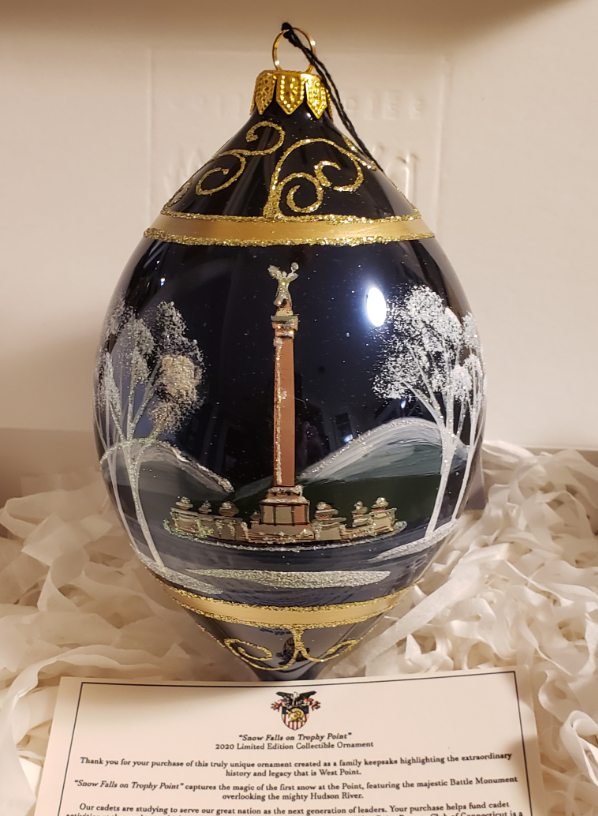 'Snow Falls on Trophy Point' captures the magic of the first snow at the Point, featuring the majestic Battle Monument overlooking the mighty Hudson River.
Our cadets are studying to serve our country as the next generation of leaders. With your purchase, you help fund cadet activities at the Academy which are not covered by government funding. The West Point Parent's Club of Connecticut is a non-profit organization, and all funds raised are used for cadet-related activities.

$55 + shipping ($9.00 for 1, $15.00 for 2, etc.)
$48 + shipping for West Point Parent's Club of CT members in good standing.
To learn more about the 2020 ornament download the flyer (PDF).
Each 7" heirloom quality ornament features the West Point Logo on the reverse side and is crafted in the old-world tradition—mouth blown glass, hand painted, and dusted with sparkling, wintery glitter by skilled European artisans & craftsmen.
To purchase: