Welcome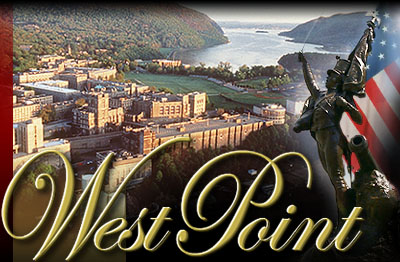 The West Point Parents Club of Central PA is a source of information, support, and fun for the parents of cadets. The oldest US Service Academy, West Point is not a typical college! The United States Military Academy at West Point is a way of life; physically, mentally, and spirituality challenging. The cadets undergo a transformation that produces leaders of character.
Have trouble viewing this website in IE? Go to 'TOOLS' and enable COMPATABILITY MODE or use Mozilla Firefox.
UPCOMING MEETING
13 January 2013
13:00 to 15:00 (1:00 pm to 3:00 pm)
Delaney Field Clubhouse, Carlisle Barracks
Answers from the best:
Please come and join us for the first meeting of 2013! We are going to have two guest speakers from West Point. Deb Dalton, Parent Communications Liaison, West Point Admissions Office, will be here to give you information concerning upcoming events for all classes. Dr. Jim Dalton, Associate Dean and Registrar at West Point, will address questions you may have concerning academics at West Point.
Please CLICK HERE to download the printable pdf flyer for this detailing meeting.
PLEASE R.S.V.P. to Melody by e-mail or phone (see flyer for number)
From our Secretary:
Notes from Dianna in a printable pdf. Contact Dianna B
Please check our CLUB EVENTS page for upcoming meetings and events.
Recently updated info on the upcoming TEE's
CLICK HERE for a pdf a recent posting from West Point Parent Communication Liason Deb Dalton regarding the upcoming TEE's (Term End Exams)