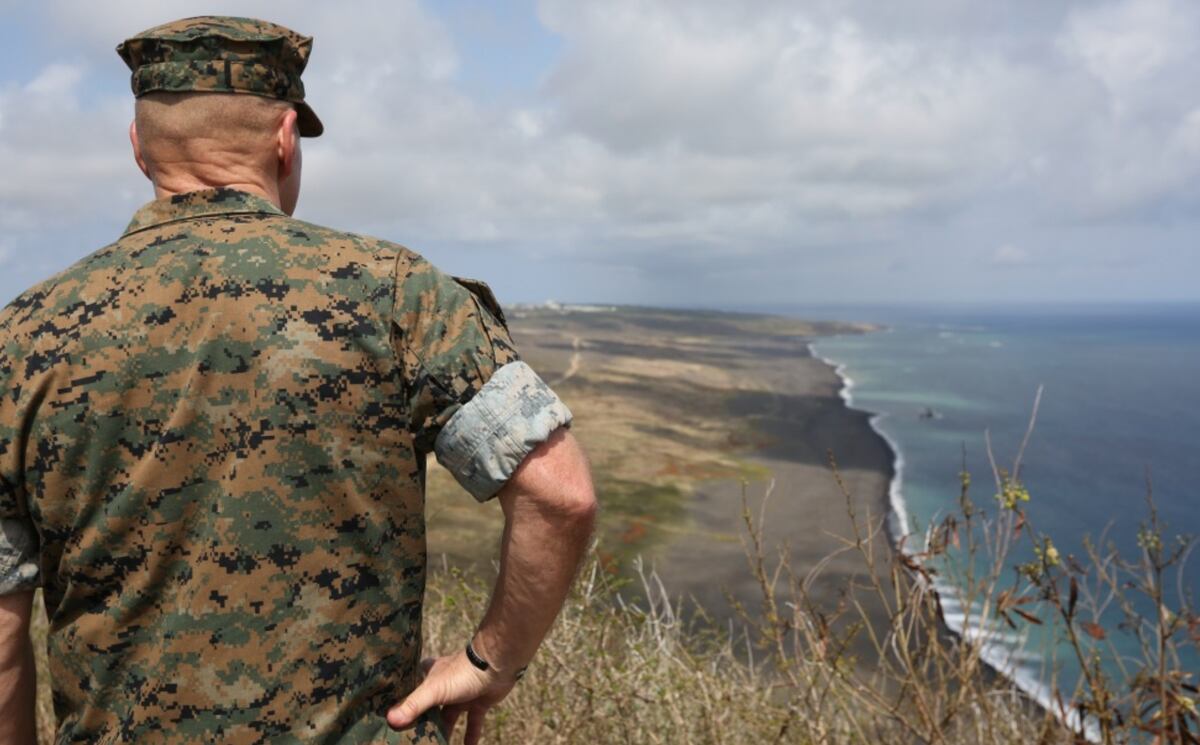 The Marine Corps has called off the 75th anniversary reunion for surviving veterans of the Battle of Iwo Jima amid growing concerns of the rapidly spreading novel coronavirus, Marine officials confirmed.
More than 20 veterans of the battle, along with the Commandant of the Marine Corps Gen. David H. Berger, were expected to attend. Task & Purpose was the first to report.
The small volcanic island in the Pacific, which now houses a Japanese military installation, plays host each year to veterans and active-duty Marines to honor the 37-day battle's survivors and the approximately 7,000 Marines who were killed.
Appropriately named the Reunion of Honor, the ceremony has been attended on the island by both American and Japanese veterans nearly every year since 1980.
"Out of an abundance of caution due to the COVID-19 outbreak, the 75th Reunion of Honor event on Iwo Jima which was scheduled to occur 28 March has been cancelled," III Marine Expeditionary Force spokesman Lt. Ryan Bruce said.