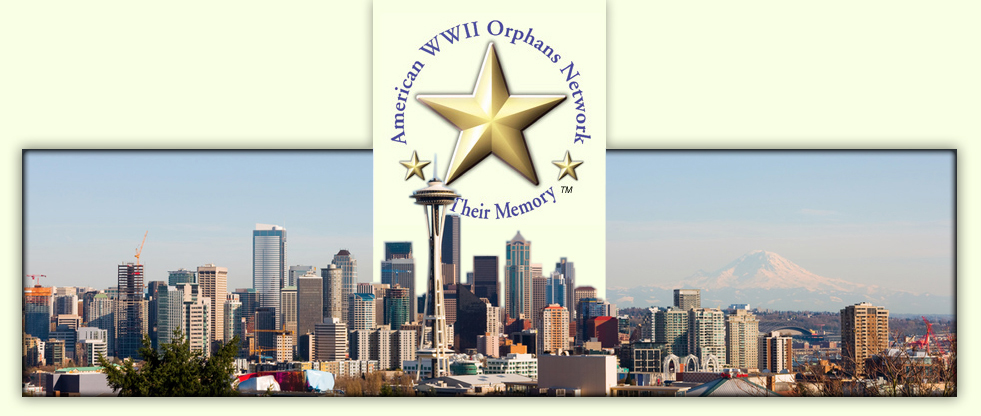 2014 AWON National Conference
I'll Be Seaing You – in Seattle
Seattle, Washington • September 4-7, 2014





70 pictures are up: Click Here!



Welcome to (what will soon be) everything you want to know about the Seattle Conference!
This page contains or will link to all basic conference, hotel, and Registration information.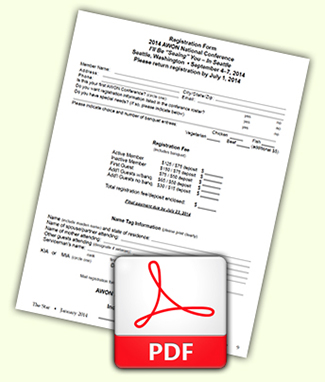 The Registration Deadline is due in by July 1, 2014.
The final (Paid-in-Full) Deadline is on July 23, 2014. If you haven't registered,
just download, fill out and return the Seattle Conference Registration Form – Click Here!
Registration Form is thanks to issue 71 of The Star!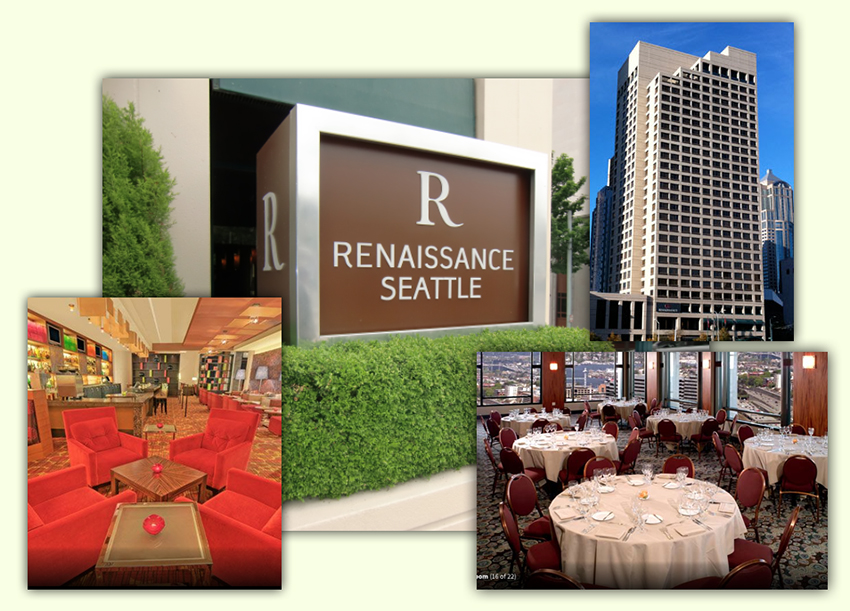 Renaissance Seattle (a Marriott) is the Official Hotel for the AWON Conference, found at
515 Madison Street, Seattle, WA • Phone: 206-583-0300
For their website: Click Here!




The Conference Schedule runs Thursday, September 4 through Sunday, September 7.
Just download the Seattle Conference Schedule – Click Here!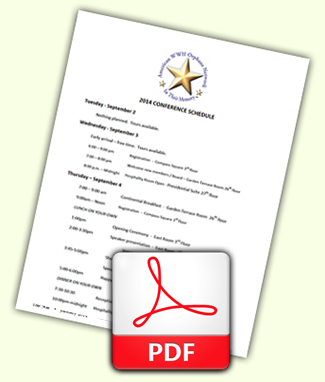 The maps below are from the Seattle Airport to the Renaissance Seattle in downtown Seattle,
thanks to Google Maps, hopefully to minimize the number of lost patrols.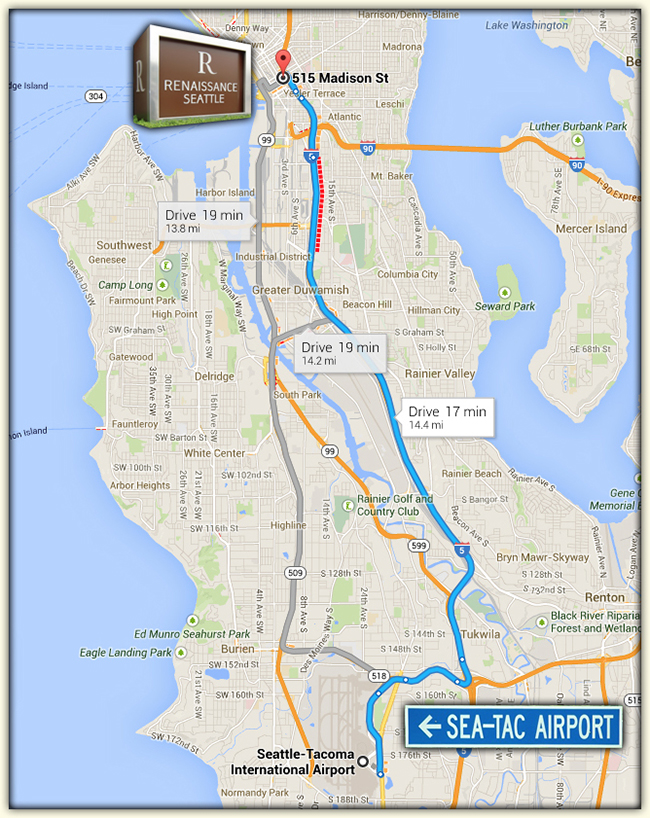 The overview map -- from SEA-TAC NORTH (up Route 5) to the conference hotel.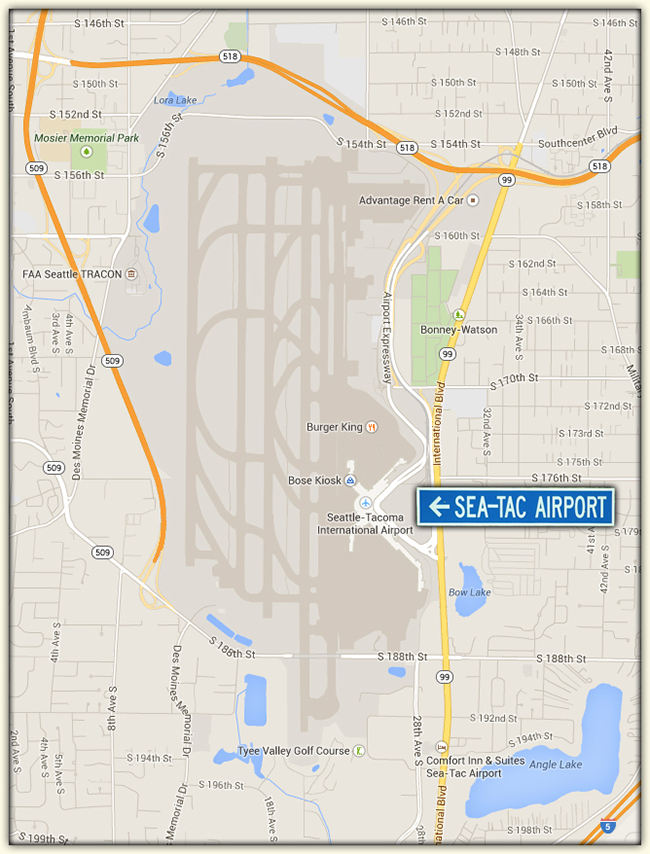 From the airport . . . go NORTH on International Blvd and take 518 EAST.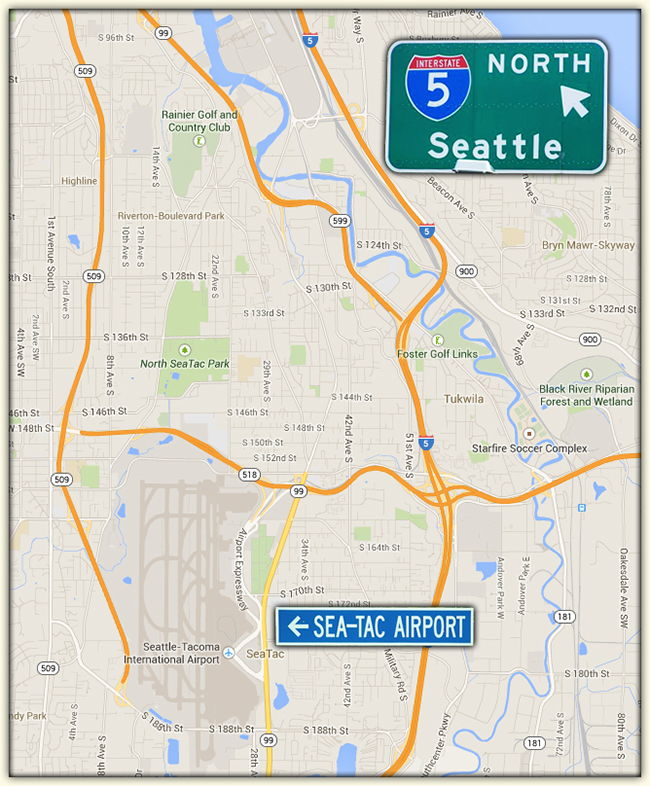 Take 518 EAST just a short distance . . . then take 5 NORTH.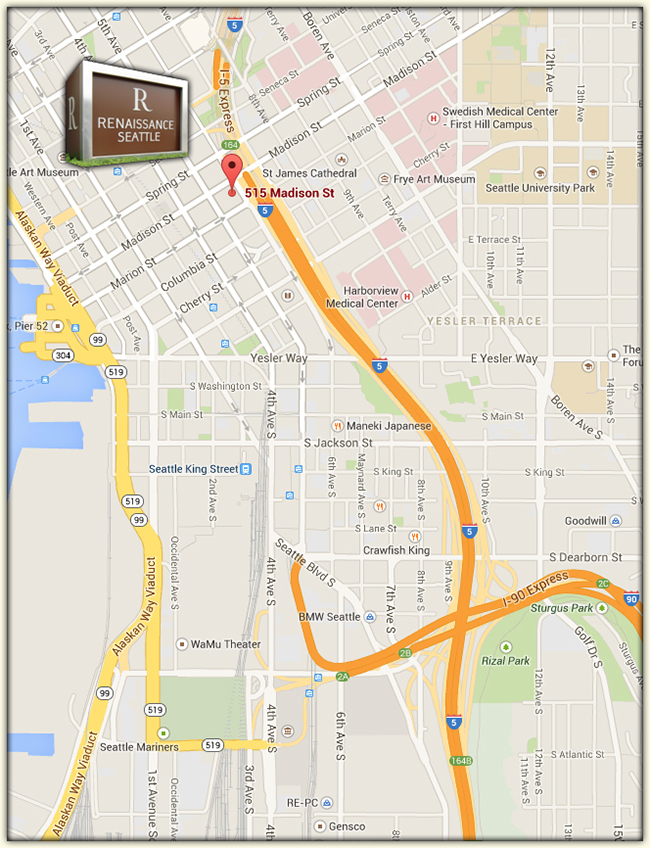 Stay on 5 NORTH right into downtown Seattle.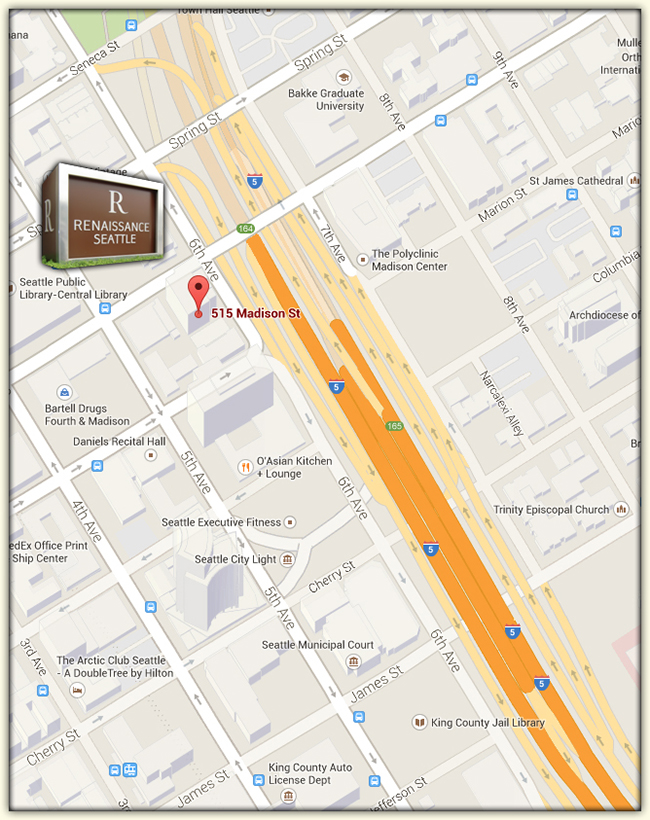 Take Exit 164A (7th Avenue).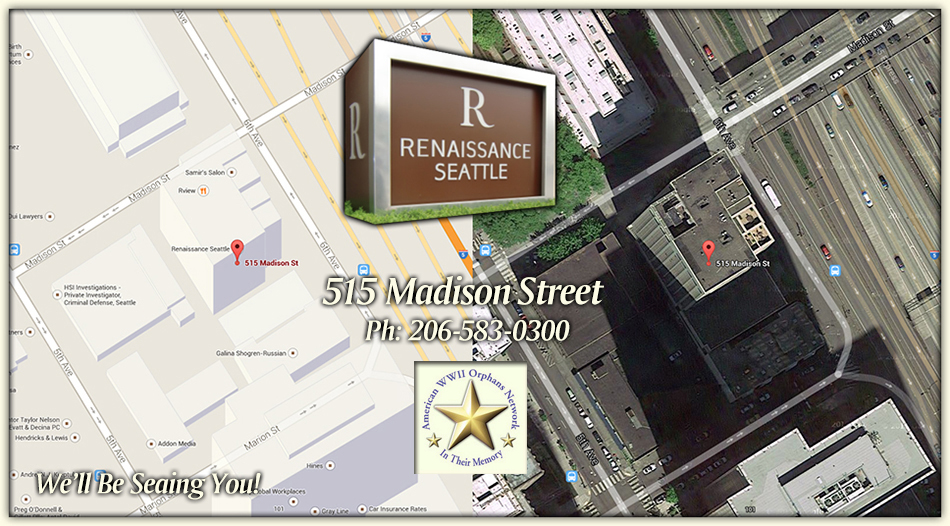 Drive to Madison Street, merge onto 7th Avenue, turn left onto Madison Street – and you're THERE!
The Renaissance Seattle will be on your left.

You found it! Happy conference!!


For more information on things to do and places to see in the Seattle area,
go to the City of Seattle visitor website: Click Here!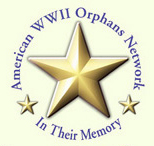 Thanks for The I'll Be Seaing You – in Seattle Conference to
Judi Hollis Kramer and Barry Barr-Finch!!