Memorial Day 2015 at Suresnes

We will always remember and honor the twenty-four WWII Unknowns resting at Suresnes, a WWI cemetery.
Their children are also known but to God, so we honor their fathers with our own.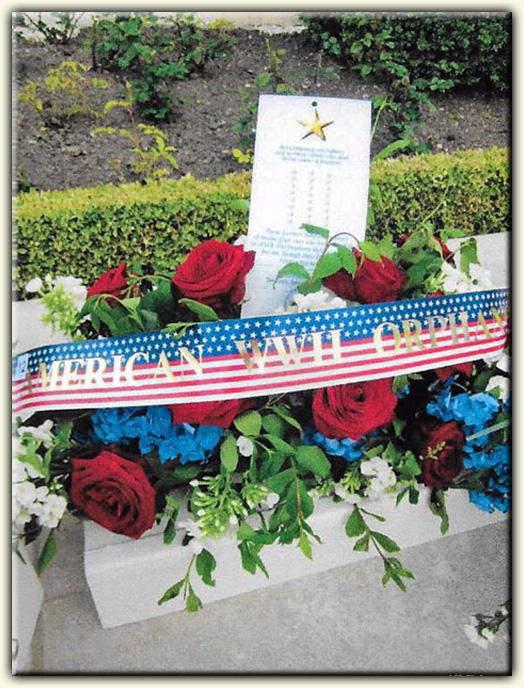 Suresnes American WWI Cemetery is the resting place fo/r 24 WWII Unknowns.
We honor them with a floral gift.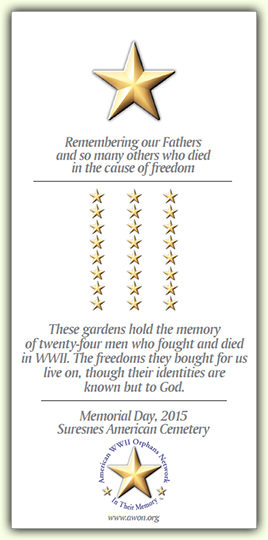 In Their Memory



Thanks to Sharon Crowley Connor, Suresnes American Stateside Coordinator for the arrangements.