Memorial Day 2009 at Suresnes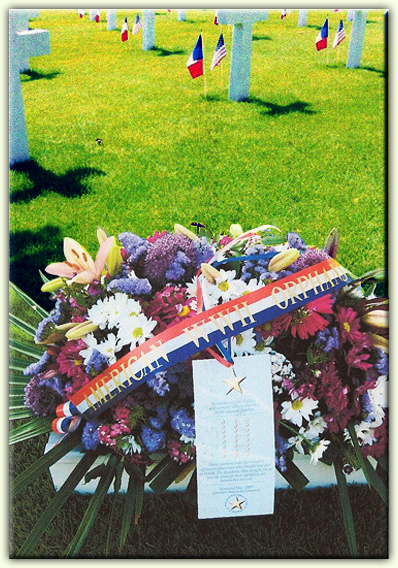 This wreath pays AWON tribute to the 24 WWII Unknown Soldiers interred at this mainly World War I
American Military Cemetery. We're honored to include them with our dads each year.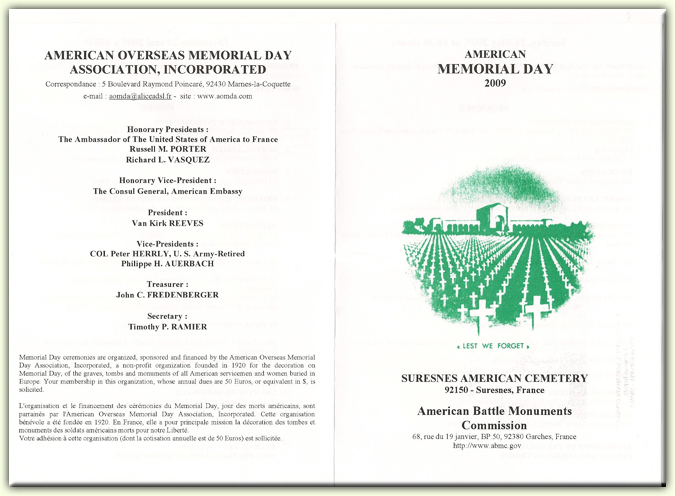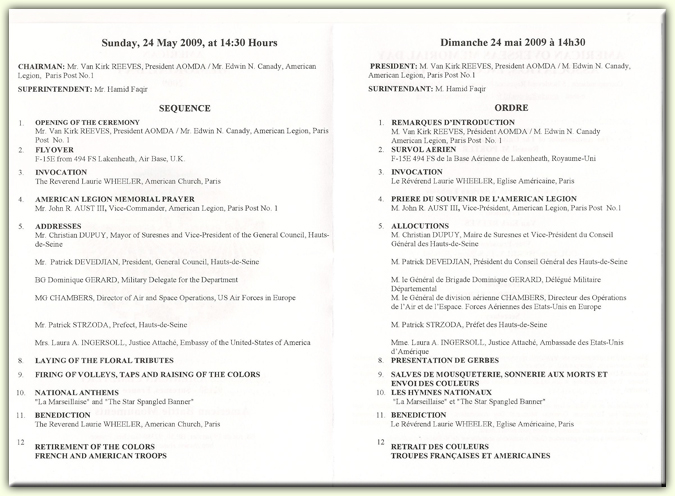 The program describing the Memorial Day ceremony held 24 May 2009 at Suresnes American Cemetery.

In Their Memory



Thanks for this year's arrangements to Program Coordinator Sharon Crowley Connor.