Memorial Day 2010 at Sicily-Rome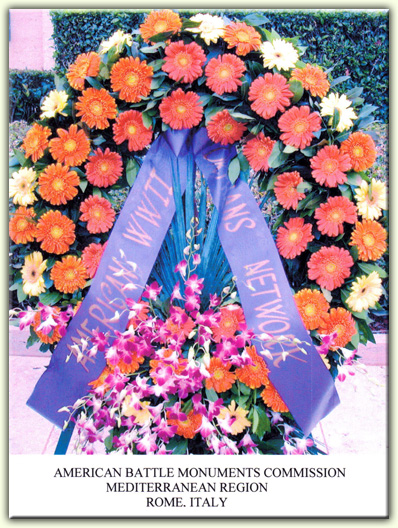 The AWON wreath, honoring the fallen who rest or are memorialized at
Sicily-Rome, including 26 men of AWON families who are remembered here by name.
Many thanks to Sicily-Rome Superintendent Yasenchak
for presenting the AWON wreath on behalf of our families.

In Their Memory



Thanks to Sicily-Rome Stateside Coordinator Bob Meek for the arrangements.