Memorial Day 2018 – at Fort Rosecrans – San Diego, CA
AWONers Barbara Torrey Smith, Sharon Connor, and Roger Connor presented the AWON flowers at the annual
Memorial Day ceremony at Fort Rosecrans National Cemetery in San Diego. As always, Barbara brought the flowers.
Also in attendance were Barbara's husband, Bill, her stepson, Joe, her grandchildren, Joseph and Christopher, and Dale Roybal.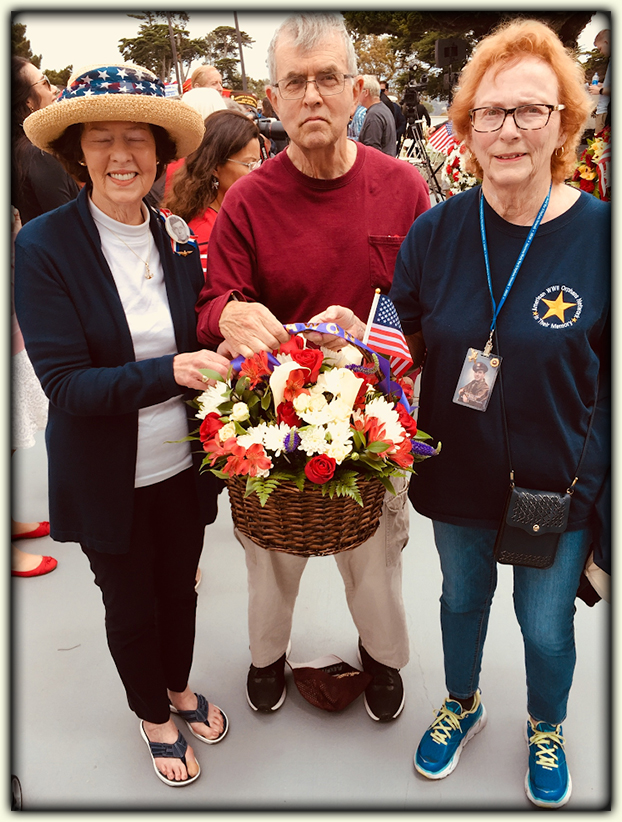 Barbara Smith and Roger and Sharon Connor with the AWON floral tribute.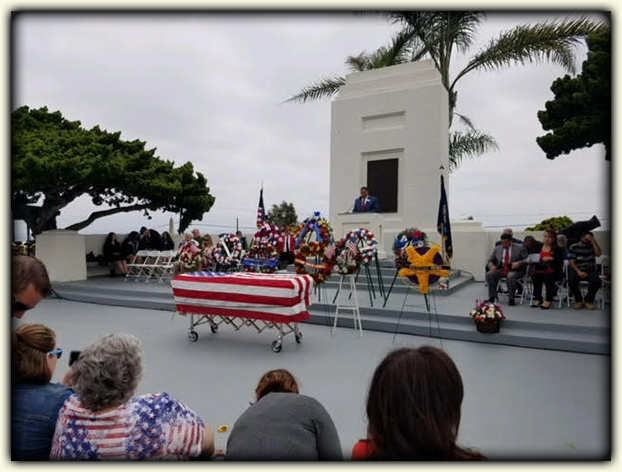 Several beautifiul wreaths were presented.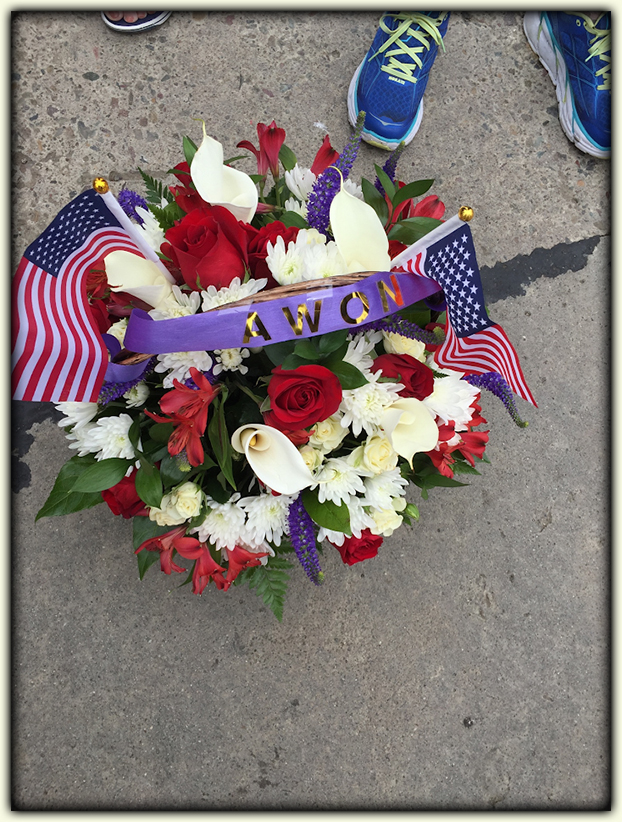 The AWON Wreath.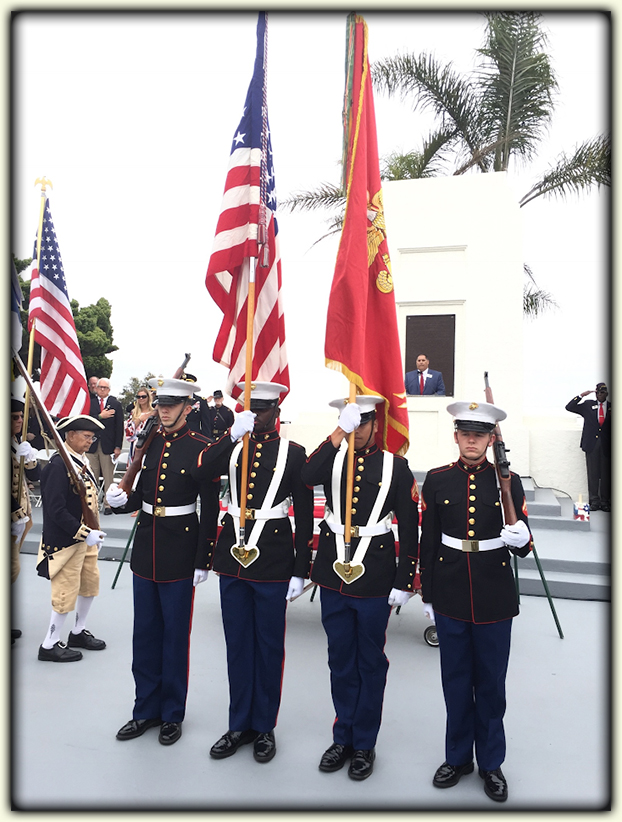 The Color Guard at Rosecrans 2018.



Special thanks to Barbara Torrey Smith for her yearly floral offering.
Thanks as always to Sharon Crowley Connor for chairing the oveseas Wreath Program.