Memorial Day 2012 – at Fort Rosecrans – San Diego, CA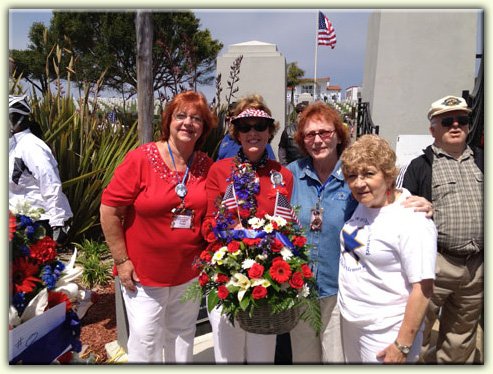 Four of the five AWONers attending the Memorial Day ceremonies at Ft. Rosecrans
stand with the wreath that Barbara Smith again provided on AWON's behalf.
Linda Hallack Porter, Barbara Torrey Smith, Sharon Crowley Connor and Rita Niro Blair .
Valery Naeseth King was seated in another location, and Roger Connor attended
the ceremonies at theVeterans Museum in Balboa Park.

The bagpiper's haunting sounds still the audience.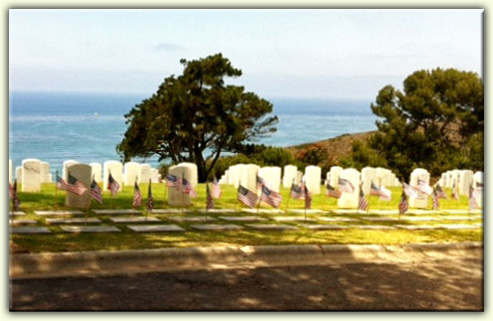 At Fort Rosecrans in San Diego, brave men and women rest in magnificence
between the Pacific ocean and San Diego Bay.
Remembered at Rosecrans are CMDR Philip HustonTorrey, Jr., Barbara Torrey Smith's father,
and SGT William Edward Crowley, Sharon Crowley Connor's father, who is honored
with a marker facing the Pacific Ocean, where he lies with the rest of his crew.



Special thanks to Barbara Torrey Smith for her yearly floral offering, and to Barbara's husband,
Bill and to Sharon Crowley Connor for the photos and information.
Thanks as always to Sharon Crowley Connor for chairing the oveseas Wreath
and Banner Program and to past AWON Board President Judy Geis Hoffman for staging
ALL of the Memorial Day Remembrances for 2012.