Memorial Day 2009 – at Fort Rosecrans – San Diego, CA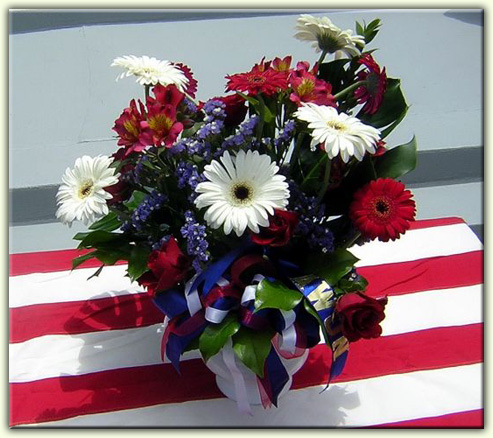 Barbara Torrey Smith, whose father is buried at Ft. Rosecrans,
again provided this patriotic floral tribute on behalf of AWON.

Six orphans attended the ceremonies and presented the tribute. This year, Linda Hallack Porter's son
and grandsons came with her. l - to r : Linda Hallack Porter, Linda's grandson Travis, Rita Niro Blair,
Sharon Crowley Connor, Barbara Torrey Smith, and Roger Connor. (Martha Speirs Lepore is not pictured
because she chose to be the photographer.) Phyllis Mathy and Eleanor Simmonds attended
for the first time but had to leave before the group photograph was taken.



Special thanks to Barbara Torrey Smith for the beautiful wreath, to Martha Speirs Lepore
for being the photographer, and to Sharon Crowley Connors for Chairing (and staging
for the website) ALL of the overseas 2009 Memorial Day Remembrances.