Memorial Day 2010 at Rhone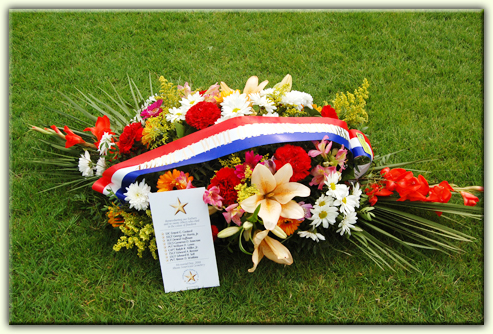 The AWON Wreath for 2010 was presented, with our thanks,
by Rhone Superintendent Scott Desjardins.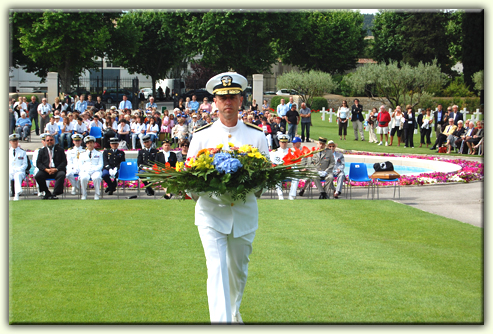 Also presenting wreaths were Rear Admiral (US) Richardson,
Vice Commander of the 6th Fleet . . .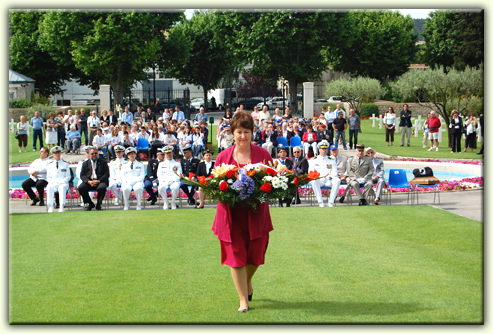 . . . and U.S. Consul General, Mrs. Riley.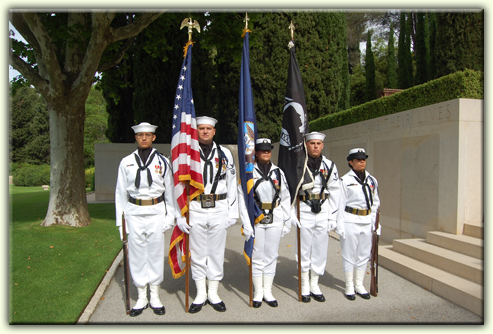 The Rhone Color Guard.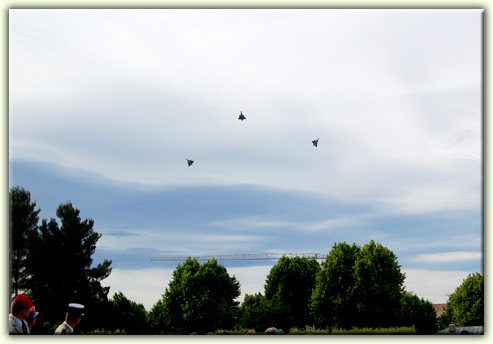 The chilling French Flyover graced the skies of Rhone.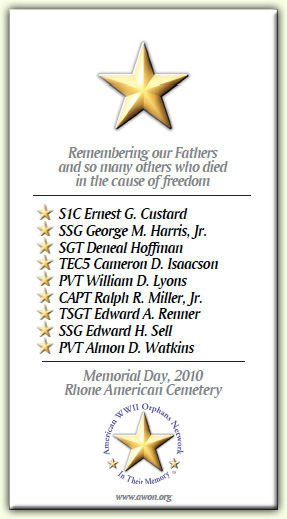 In Their Memory



Thanks to Rhone Stateside Coordinator Vic Muller for the arrangements.