Memorial Day 2018
The National Cemetery of the Pacific (The Punchbowl)
Honolulu, Hawaii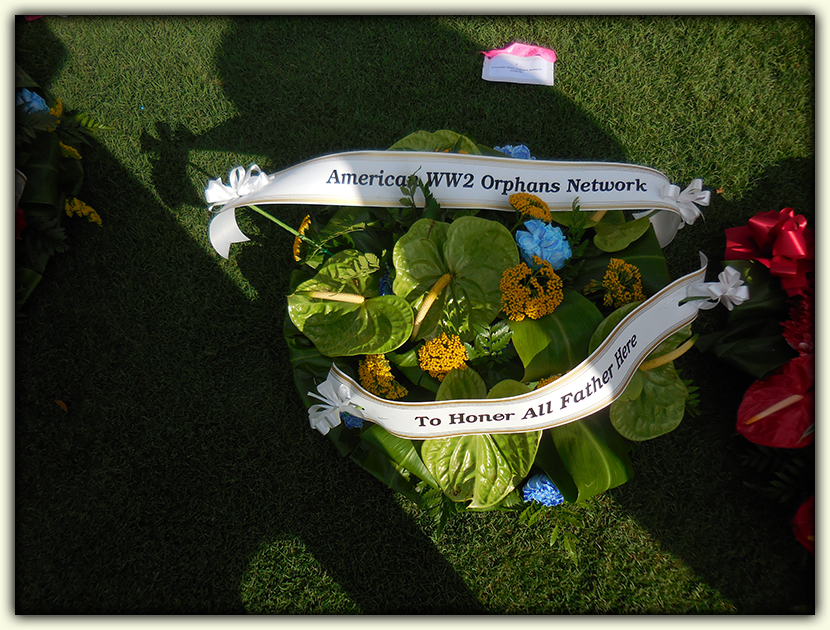 The beautiful AWON wreath at the Punchbowl for Memorial Day 2018.
Along with local dignitaries, the AWON wreath was presented by Alix Prejean and Vanita Rae Smith.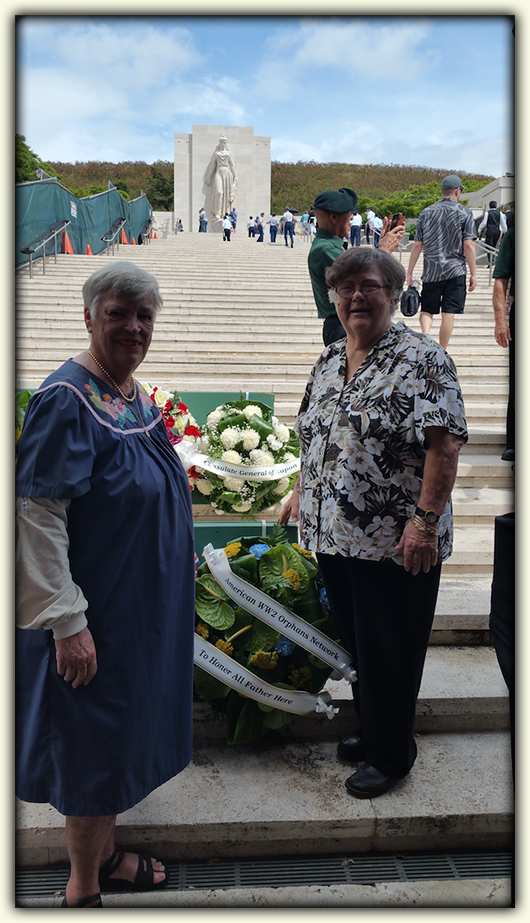 Alix and Vanita Rae with the AWON wreath in front of the Punchbowl Memorial.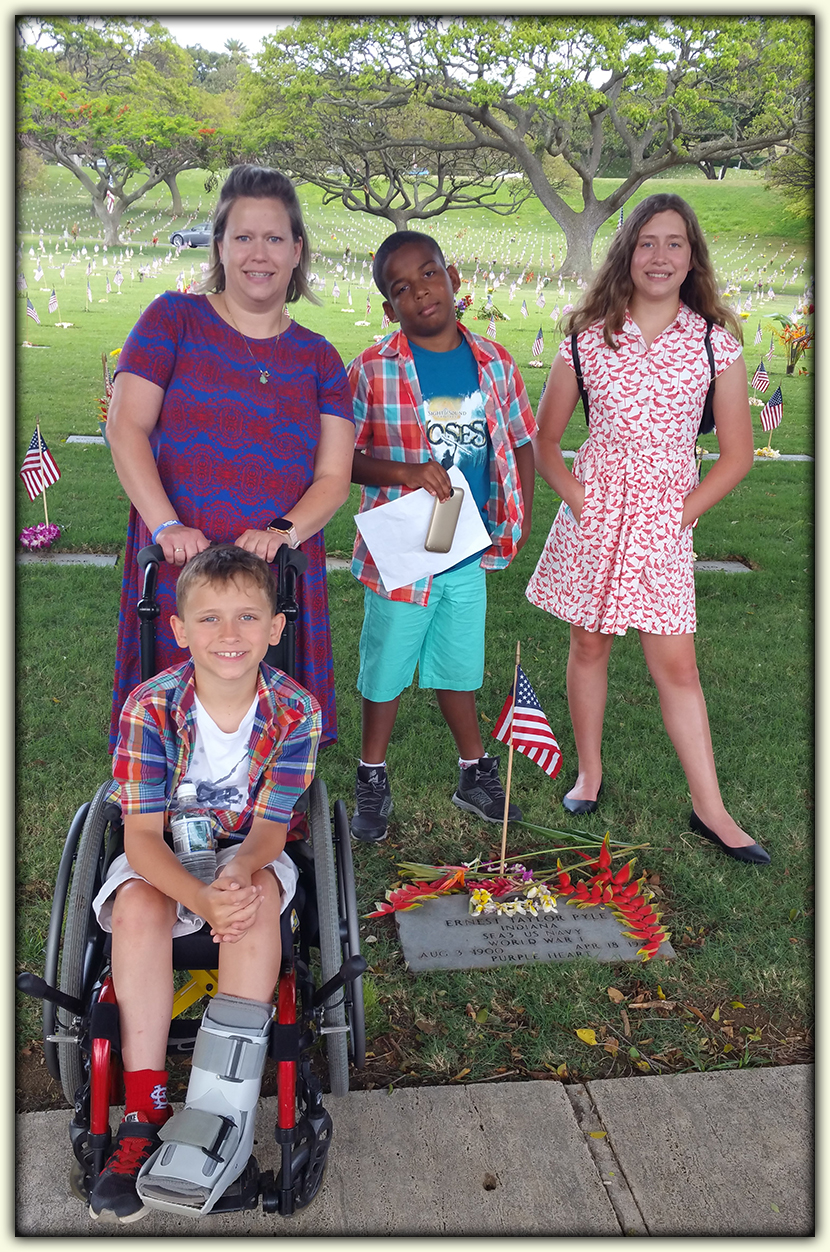 Vanita Rae's family stands with the grave of famous WWII writer, Ernie Pyle.
In Their Memory



Thanks to Alix Prejean, Punchbowl Stateside Coordinator for the wreath arrangements,
and to Tatum Young for submitting the photos above.