Memorial Day 2014 at the National Memorial Cemetery of the Pacific • Honolulu, Hawaii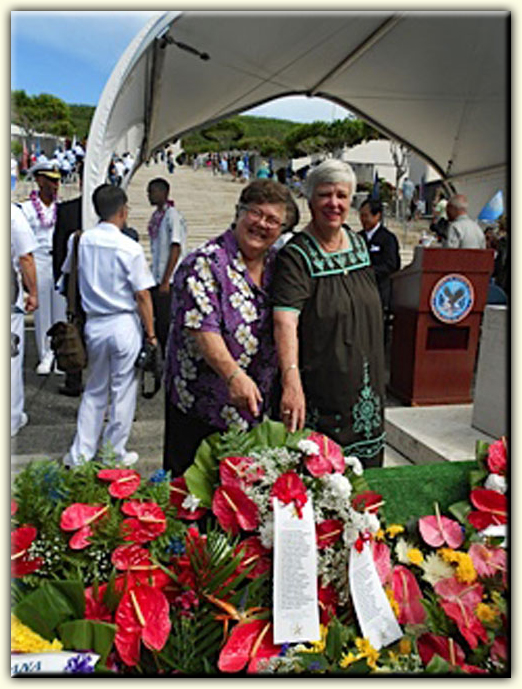 Vanita Rae Smith and Alix Bonneyman Prejean have been the faithful presenters of the
AWON wreath on Memorial Day at the ABMC Honolulu Memorial for about ten years.
They say they greatly enjoy the occasion and we are grateful for their enthusiasm.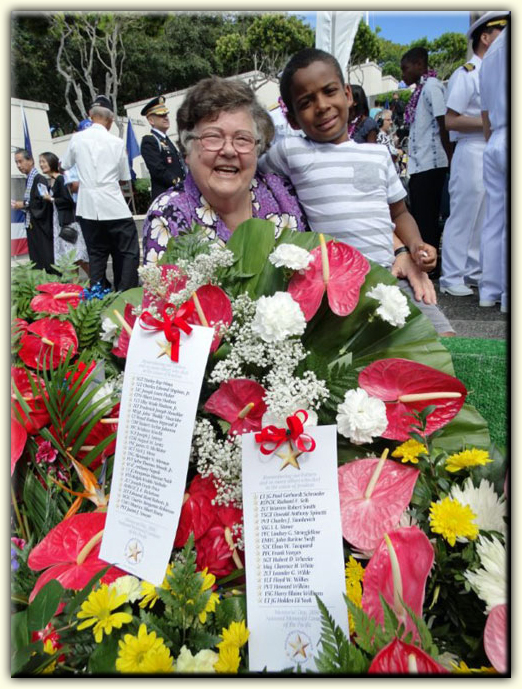 This year, Vanita's Grand-nephew, Solomon joined them.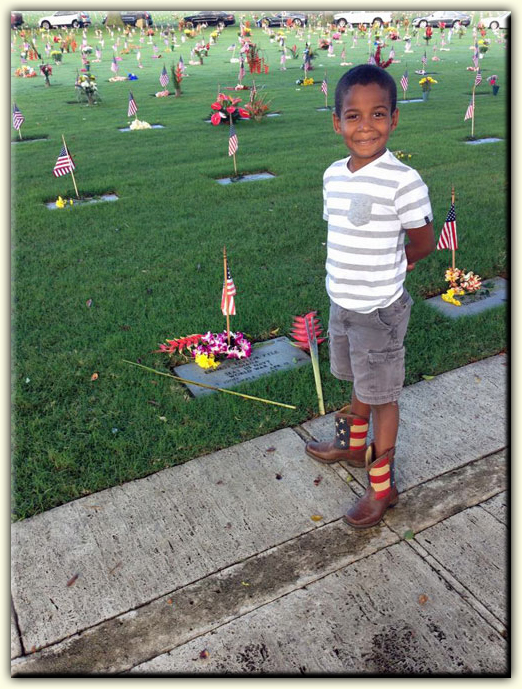 Solomon is wearing his patriotic boots standing beside Ernie Pyle's grave.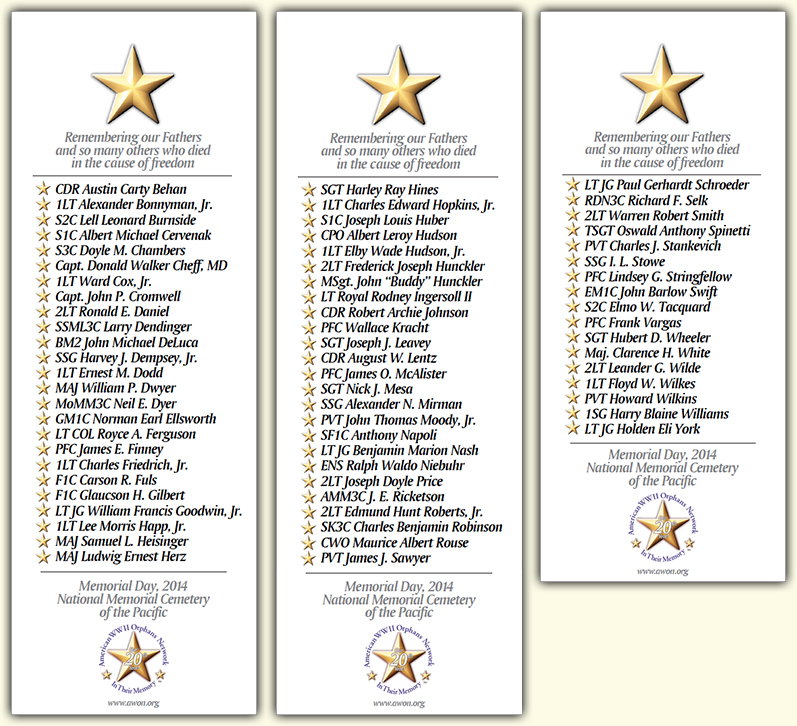 In Their Memory



Thanks to Punchbowl Stateside Coordinator Susan Chadd for the arrangements,
and for submitting the photos above.