Memorial Day 2011 at the National Cemetery of the Pacific.
The Memorial includes 8 Courts of the Missing with the names of 18,096 missing
American soldiers from WWII in the Pacific. The Courts are located in the
National Memorial Cemetery of the Pacific, the Punchbowl, as it is affectionately known.
Representing AWON with the AWON wreath were Alix Bonnyman Prejean, Vanita Rae Smith,
Jane Nelson and her grandson, Adam Clayton.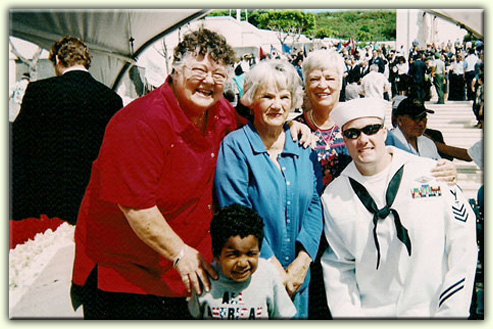 Vanita Rae Smith, Solomon (Vanita's nephew), Jane Nelson, Alix Prejean
and Adam Clayton U.S.N. (Jane's grandson).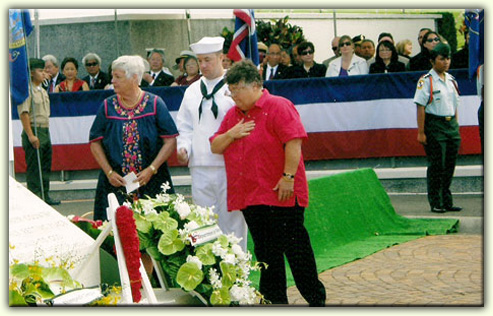 Alix Prejean, Adam Clayton, and Vanita Rae Smith as they have just presented
the AWON wreath in front of the dignitaries.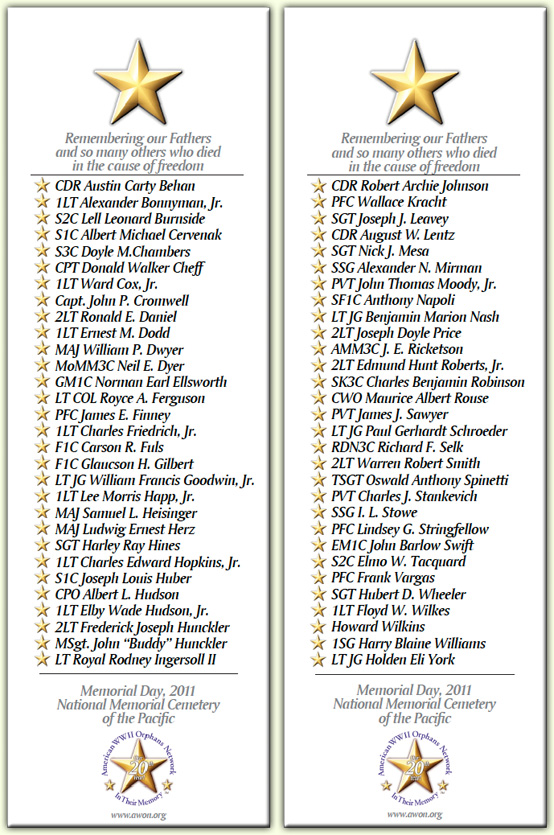 In Their Memory



Thanks to Punchbowl Stateside Coordinator Susan Chadd for the arrangements,
and for submitting the photos above.