Memorial Day, May, 2012 at Carthage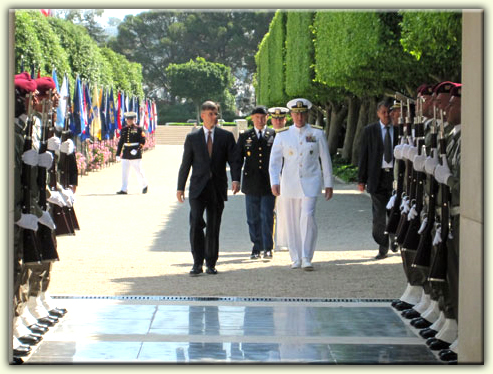 Dignitaries at the Carthage Memorial Day services included Ambassador Gordon Gray and
COL John Chere, both of the U.S. Embassy, Tunisia, and VADM Frank Pandolfe,
Admiral of the U.S. 6th Fleet.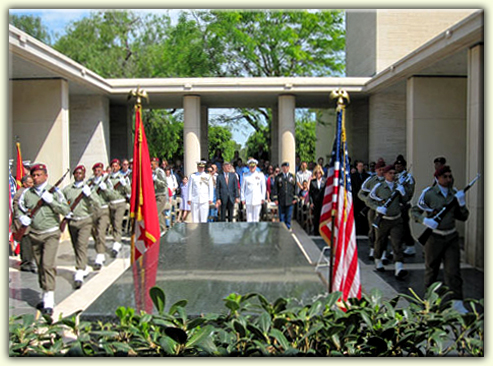 Dignitaries and Honor Guard at the ceremony.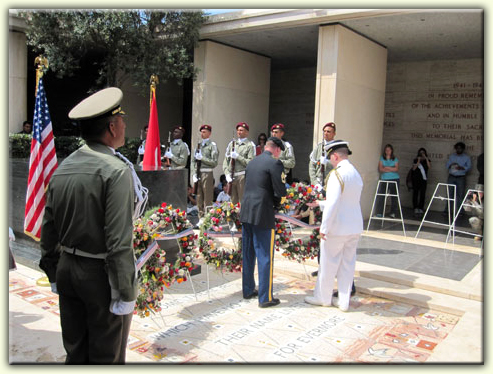 Commander James Veccia, U.S. Embassy, Tunisia, laid the Carthage Wreath on behalf of AWON.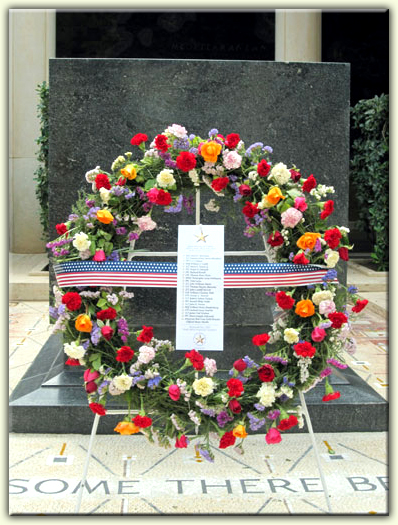 The beautiful AWON Wreath. Its Banner remembers 23 men by name,
and so many others who died in the cause of freedom.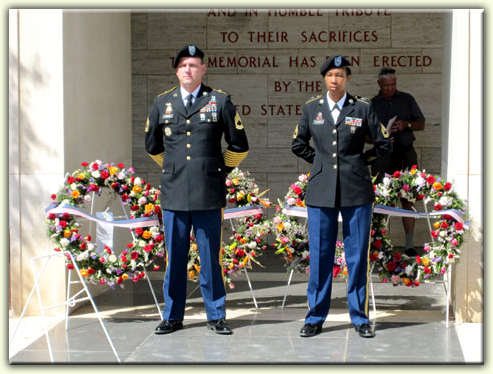 The North Africa American Honor Guard stands with the AWON Wreath.


In Their Memory



Thanks to the staff at North Africa American Cemetery and to Carthage
Stateside Coordinator Diane Marnette Sagen for the arrangements and submissions.