Memorial Day, May 29, 2011 at Carthage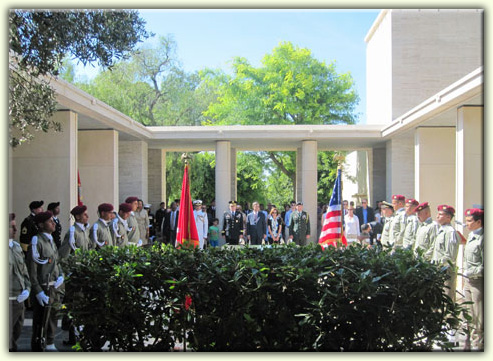 The ceremony was very moving and the weather was nice
on Memorial Day at Carthage American.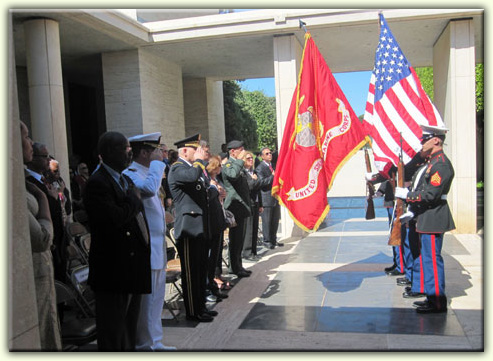 The Color Guard posts the colors at Carthage.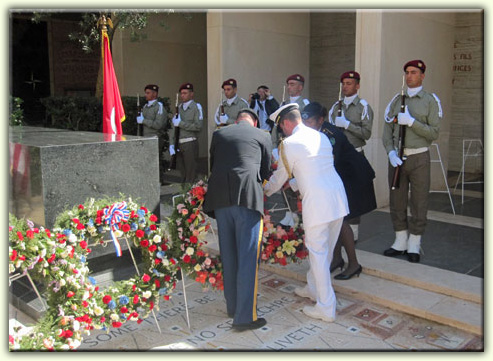 Commander James Veccia laid the wreath on behalf of the AWON sons and daughters.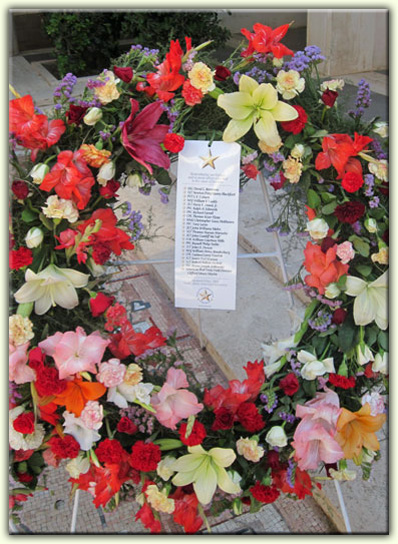 The spectacular wreath honors 22 AWON Fathers
and others who died in the cause of freedom.


In Their Memory



Thanks for the photo to the staff at North Africa American and
to Carthage Stateside Coordinator Diane Marnette Sagen for the arrangements.