Memorial Day 2008 at Carthage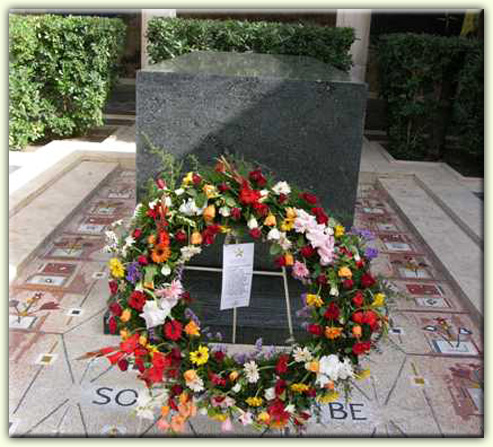 This beautiful wreath holds a place of distinction to pay tribute to all the men resting
and memorialized at the North Africa American Cemetery in Carthage, Tunisia.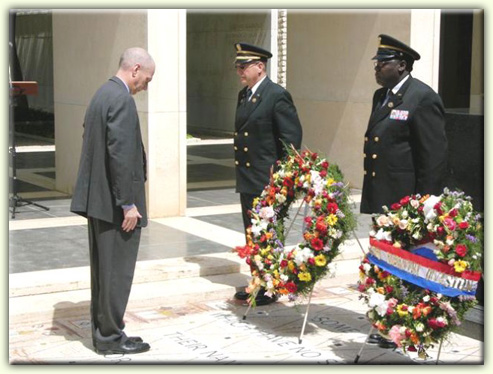 The American Ambassador to Tunisia Robert Godec honored the fallen men
by laying the wreath for AWON.
The AWON remembrance at North Africa American Cemetery.
In Their Memory



Thanks to Carthage Stateside Coordinator Diane Sagen for the arrangements.