Memorial Day 2018 at Normandy American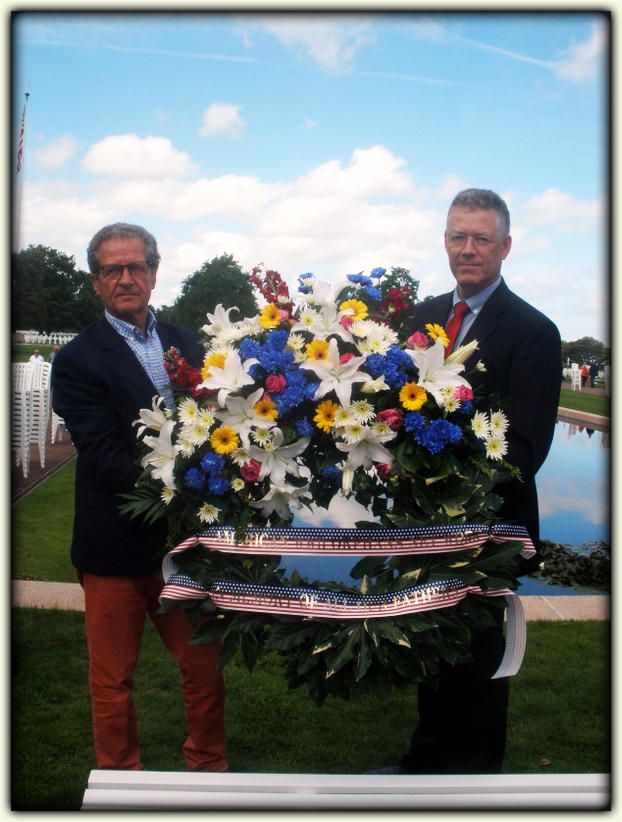 The 2018 AWON wreath, presented by longtime AWON friend Jmarc Lesueur
and Jmarc Bonnett, President of the US Memory Grand Quest. Mr. Bonnett's ancesters
came from XVII century France.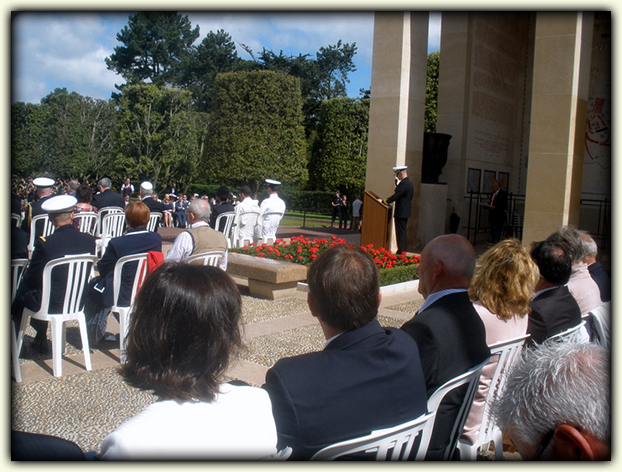 Rear Admiral Daniel W. Dwyer, Chief of Staff, US Naval 6th Fleet is at the podium.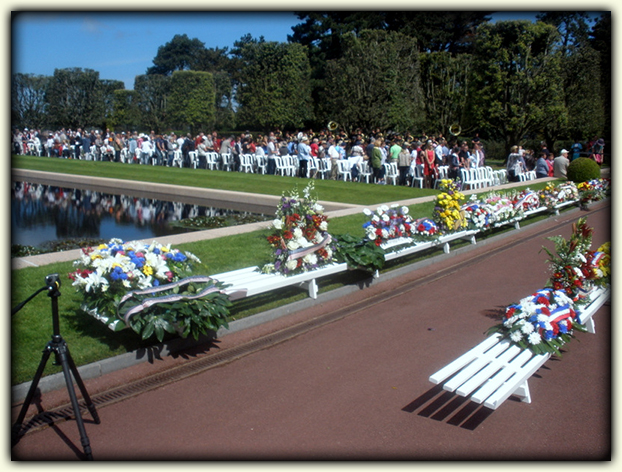 A few of the gorgeous wreaths presented at the ceremony.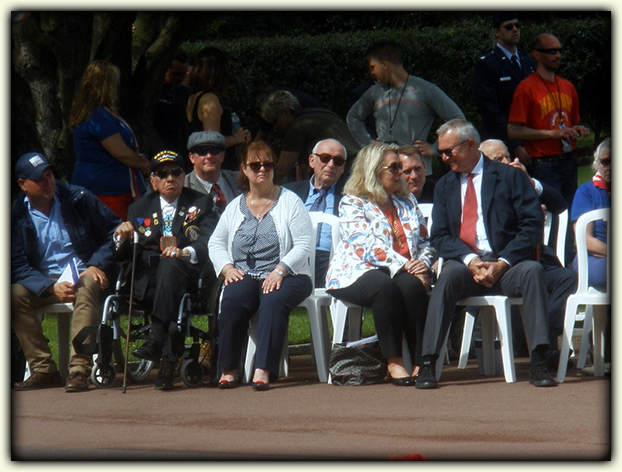 Members of the audience at the 2018 Memorial Day services.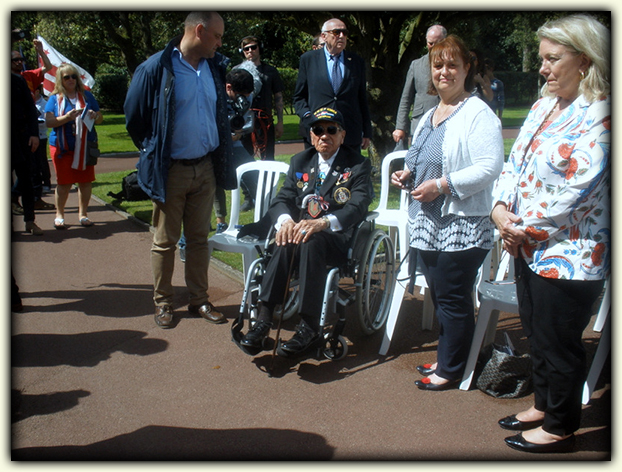 A standing ovation was given to this native veteran – a former Medic of the US 1st Division,
who had been in the June 6, 1944 landing on Omaha Beach. This was done at the
request of Prefect Laurent Fiscus.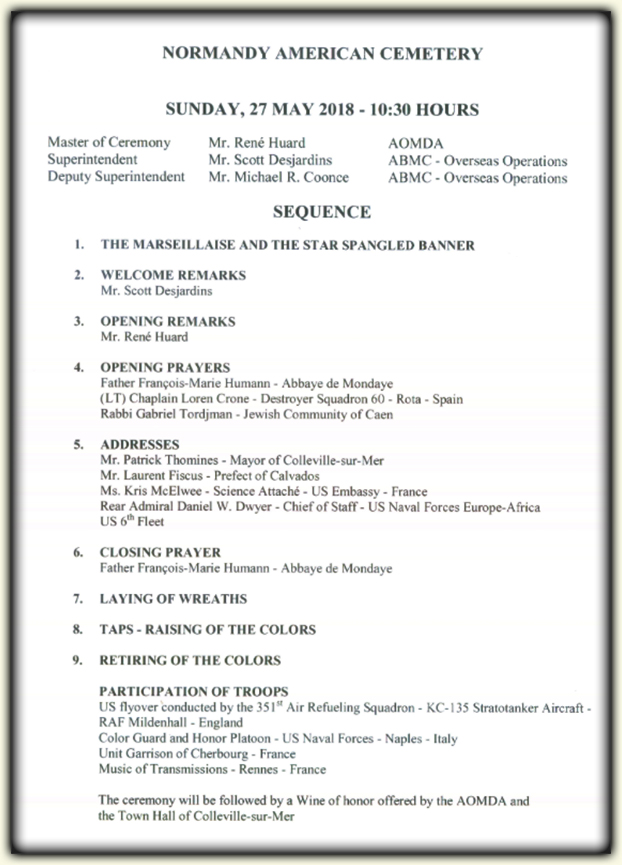 The program for the 2018 services at Normandy American.
In Their Memory



Thanks to Charlene Czajkowski, Normandy American Stateside Coordinator for the arrangements;
and to longtime AWON friend, Jean Marc LeSuer for the photo submissions.