Memorial Day 2013 at Normandy American
Charlene Czajkowski and her son, Peter, were present at the Memorial Day services in France
as they were last year as well, to remember Harold C. Kain, and to present the AWON wreath.
Charlene says Peter says that Peter has loved learning about is hero grandfather,
and wants to attend the ceremonies again next year.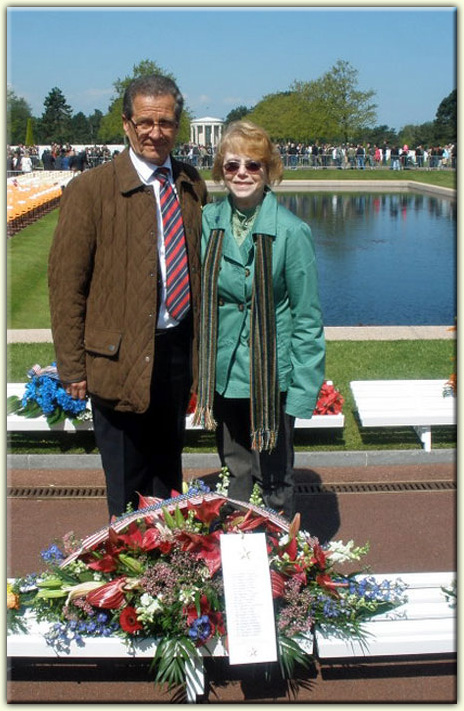 Jean-Marc Lesueur and Charlene present the AWON wreath.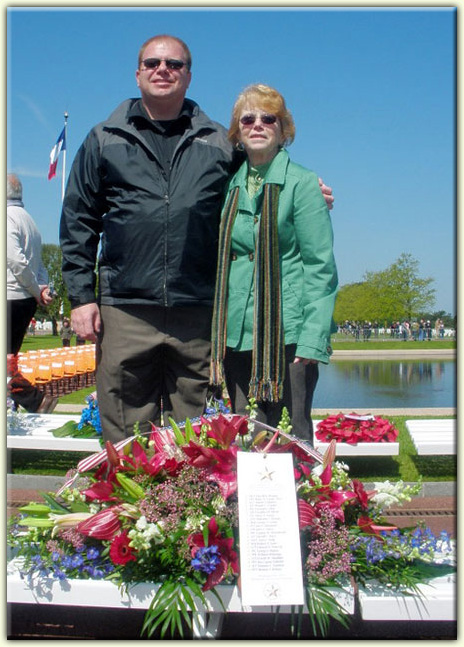 Peter and his mother, Charlene.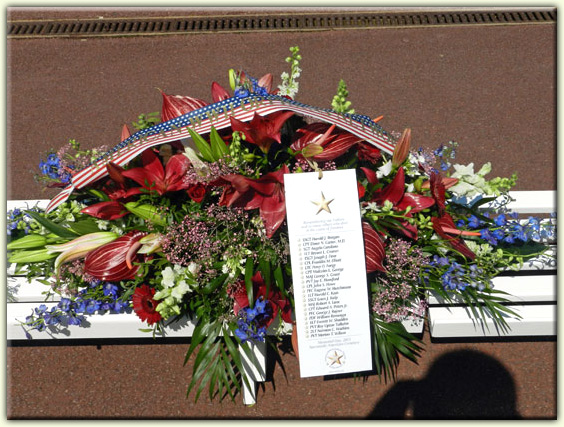 The patriotic AWON wreath with banner naming AWON Fathers
and loved ones who gave it all in World War II.

In Their Memory



Thanks to Jean-Marc Lesueur for his help as Overseas Coordinator, and for the photos
for Memorial Day 2013. Thanks also to Stateside Coordinator Charlene Czajkowski
for the arrangements and submission of photos and information.