Memorial Day 2012 at Normandy American
This year, AWON member Charlene Czajkowski traveled to Normandy with her son, Pete,
to honor her father, Harold C. Kain, and to present the AWON wreath.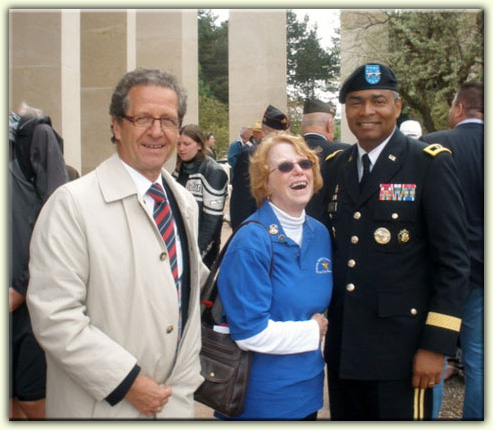 Jean Marc Leseuer, our AWON "Ambassador" in France, and Charlene Czajowski
share a light moment with Major General Aundre Piggee, Commanding General
of the 21st Theater Sustainment Command.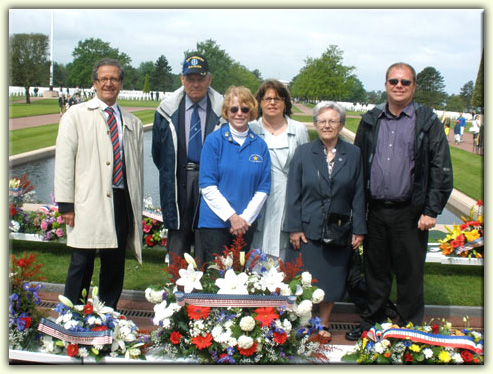 The Normandy group with the glorious AWON wreath. Jean Marc, Mr. Chan, Charlene,
Jean Marc's wife, Nadine, Mrs. Chan and Charlene's son, Pete. Mr. and Mrs. Chan
(from the 35th Infantry Division Association in La Meaffe, France) accompanied
Jean Marc in showing Charlene and her son around the countryside.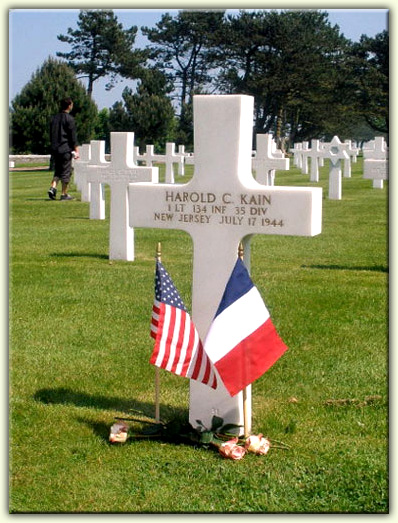 Remembering Charlene Czajkowski's father, 1LT Harold C. Kain.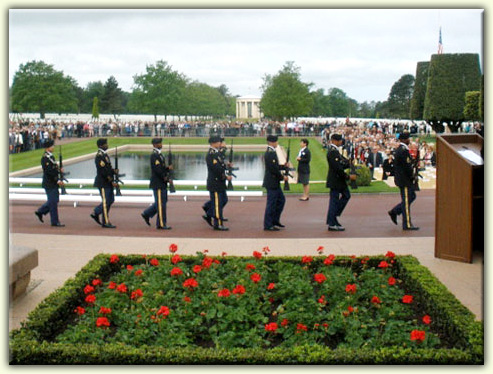 U.S. troops from the 21st Theater Sustainment Command, stationed in Germany,
proceed to their places for the ceremonies honoring the soldiers resting
and memorialized at Normandy American.

In Their Memory



Thanks to Jean Marc for his help as Overseas Coordinator, and for so much
he does for AWON and all the men resting at Normandy. Thanks to stateside coordinator
stand-in, Wreath and Banner program head Sharon Crowley Connor for the arrangements
and submission of photos and information.