Memorial Day 2009 at Normandy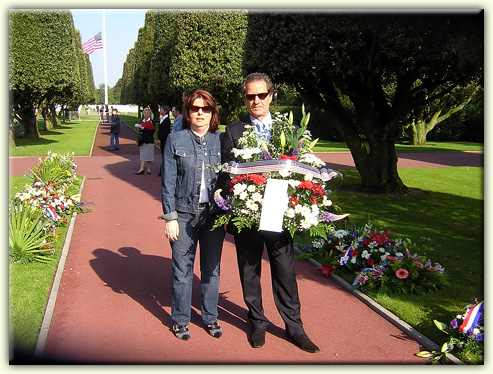 AWON's official representative, Jean-Marc Lesueur, and his wife Nadine
prepare to present the Normandy wreath, as he has done for five years.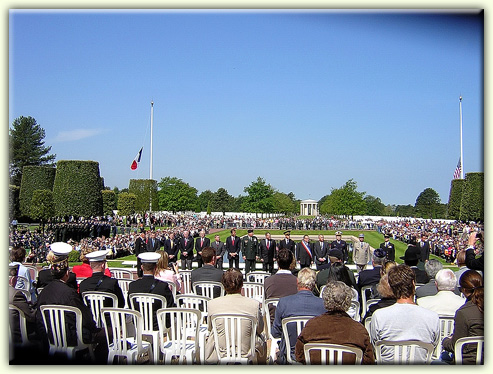 The spectacular ceremonies at Normandy.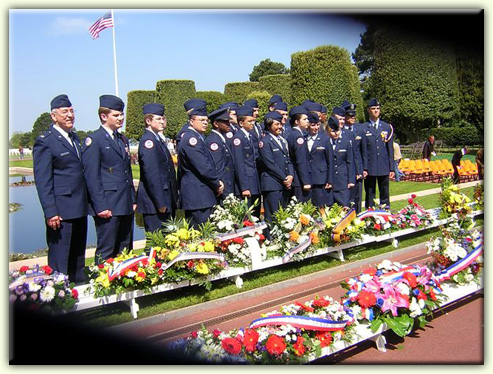 An Air Force representation stands over the many tributes paid.

In Their Memory



Thanks to Normandy Stateside Coordinator Lynn Taylor for the arrangements,
and thanks to Jean-Marc for the photos.