Memorial Day services • 2012
Soldiers' and Sailors' Monument, 89th Street and Riverside Drive
A group of AWONers presented the AWON Wreath in Memorial Day services in New York.
They included Betsy Harris, Reneé Cooly, Maggie Malone, August Palegi, Gail Eisenhauer,
Stateside Coordinator for Ardennes American Cemetery, Sue Perko, Gloria Layne, past AWON
President, and Penny Bernstein. After the presentation, they had a fun luncheon at the
Boat Basin Cafe on the Hudson in Riverside Park.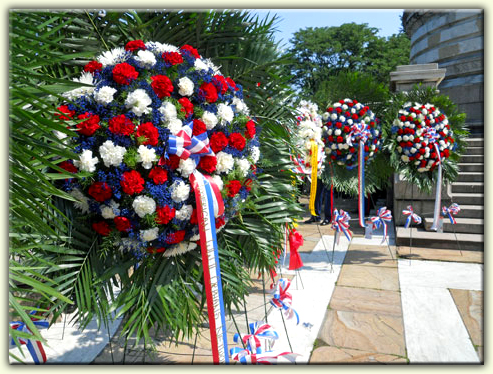 The beautiful AWON Wreath at the Soldiers' and Sailors' Monument.



Thanks to Maggie Malone for the photo and description submissions.