Monday, May 27 , 2013



AWON Speaks . . . finds SEVEN!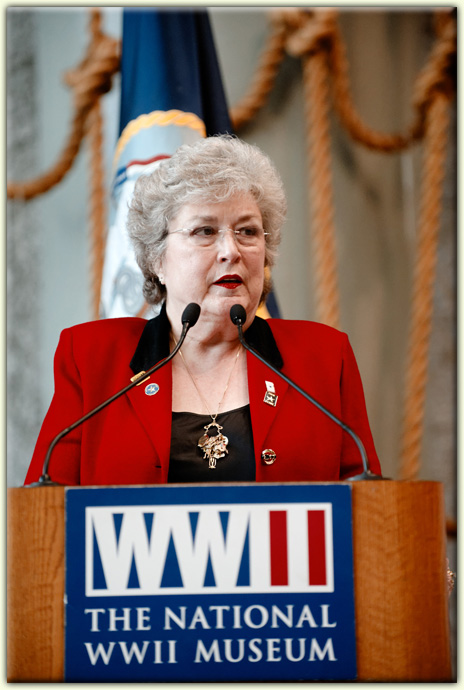 On Memorial Day, Monday, May 27, 2013, former AWON Vice-President
Judge Bonnie Hellums, of Houston, spoke to 350 in the Louisiana Pavilion of the
National WWII Museum, in New Orleans.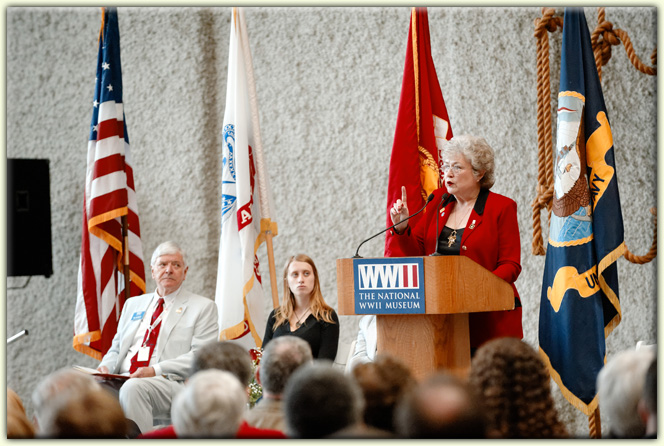 The significance of the moment: you're seeing the introduction to AWON . . . for many.
After it was over -- after Bonnie had talked about AWON and her Father, no fewer than
SEVEN other WWII orphans in the audience came up afterwards, in tears, incredulous
that an organization like AWON even EXISTED! The first thing Bonnie did was to
introduce them all to each other! As in most cases, as we all know so well, even
MEETing another WWII orphan can be a major revelation. And it was!
It was also the most well-attended Memorial Day the museum had ever had!
Watch this page . . . as the official museum program will be provided soon.



Photos (and introductions) thanks to Judge Bonnie Hellums!
The story she tells thanks to 1LT Newton Storey (Pete) Blackford.