Memorial Day 2017 at Margraten, The Netherlands

The beautiful AWON wreath.


Our AWON Margraten brother, Montie Monzingo, presented our wreath on a very hot day.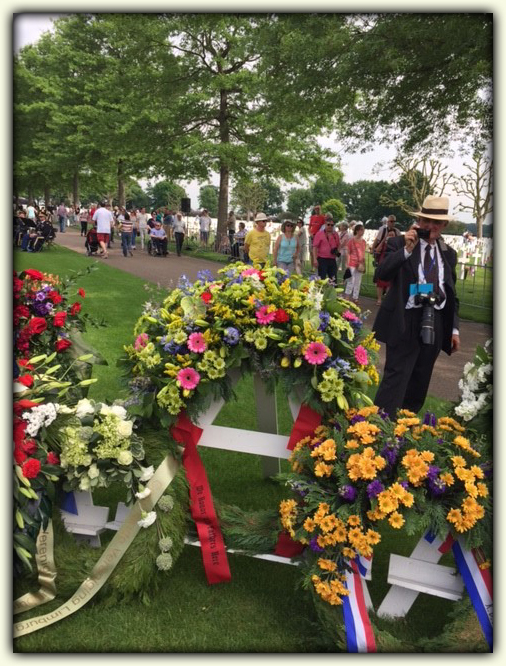 A photo of Joost taking a photo of the AWON wreath.
In Their Memory



Thanks to Gerry Morenski, Margraten American Stateside Coordinator for the arrangements,
Joost Claassens for the top two photos, and courtesy of Vivian Monzingo for the photo of our
dedicated Margraten photographer. For Joost's Memorial Day Album, Click Here. But then come back!