Memorial Day 2015 at Margraten
A group of more than 50 AWON members visited the Netherlands for Memorial Day
services this year, a trip organized by Gerry Morenski.


The AWON wreath, remembering 82 men by name,
was photographed by British AWONer, Angela Christian.


Billie Myers Meeks presented the AWON wreath, and in this photo
is sending a wish up to heaven.



Tom Brewer took this photo of AWONer Barry Barr-Finch at the Margraten wreath.
The gracious folks at the cemetery included Barry's Dad's name in the ceremony.

The ABMC included three AWONers in the video below: board Members Gerry Morenski and Billie Myers Meeks, and a newcomer to AWON, Arthur Chotin. They represent us all.

Many thanks to the ABMC for covering this journey.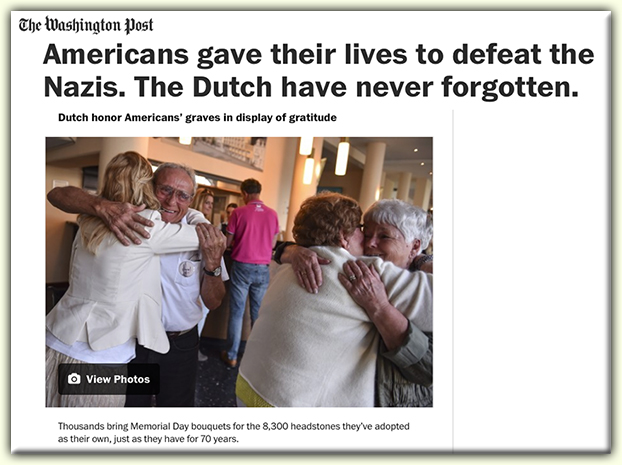 The Washington Post carried the story on their front page . . . above the fold! . . .
To read the story, go to the Washington Post Website: Click Here!




The Associated Press reported the story through its syndicated papers. This copy
was published on Memorial Day Monday, May 25, 2015 in The Santa Barbara News Press.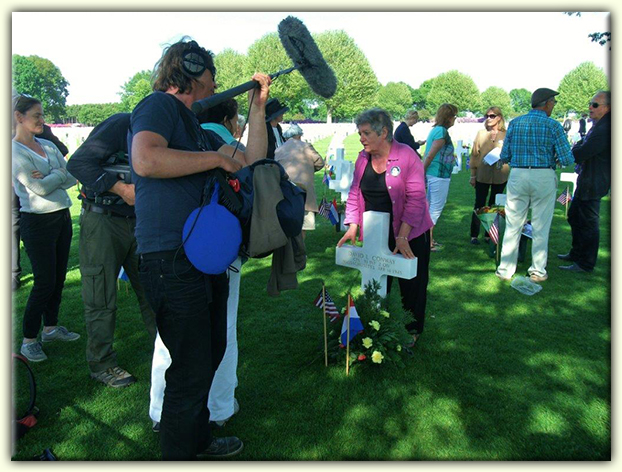 The ABMC story of the "Margraten Kids" continues, as a crew interviews
Gerry Conway Morenski about her father, CPL David Leonard Conway.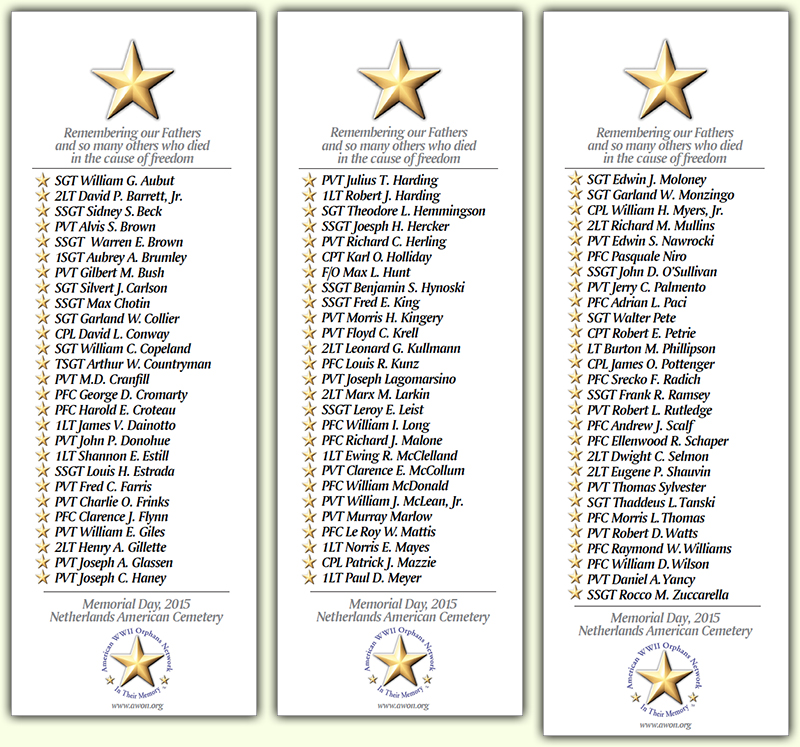 In Their Memory



Thanks to Gerry Morenski, Margraten American Stateside Coordinator for the arrangements,
to her father's adopters, Leon & Anneke Segers, for their assistance in Margraten,
and to Angela Christian and Tom Brewer for the photos.