Memorial Day 2014 at Margraten
There were an estimated 10,000 people in attendance on a beautiful sunny day
for the Memorial Day services.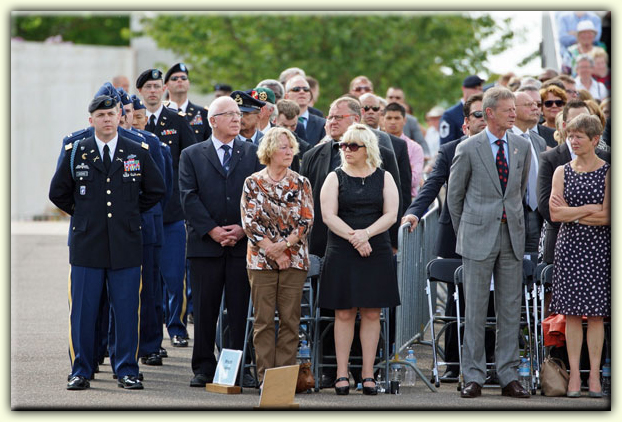 AWON friend Henk Dideriks and to his right, the AWON wreath presenter,
AWON member Angela Christian and her daughter, Frances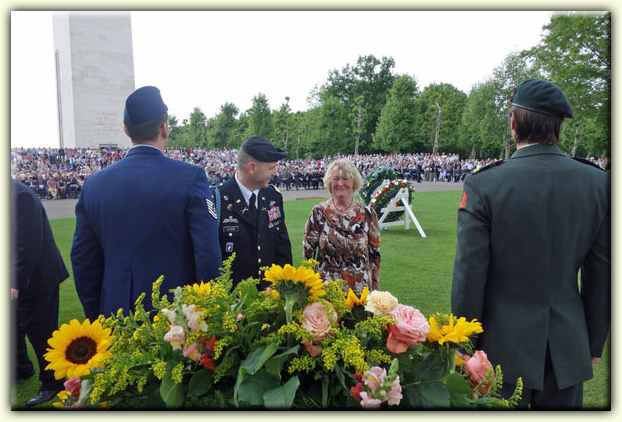 AWON sister from England, Angie Christian, presents the AWON wreath.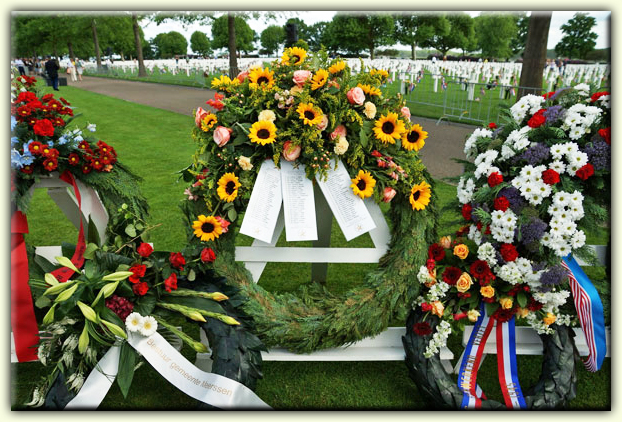 The beautifiul AWON wreath.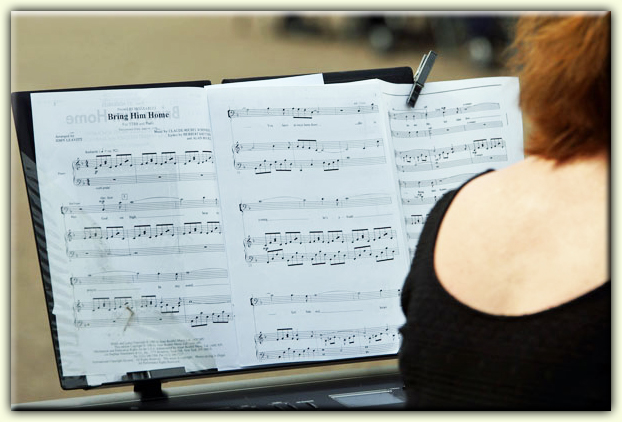 The song "Bring him Home," from Les Miserables, was played by the orchestra
and sung by the Dutch choir.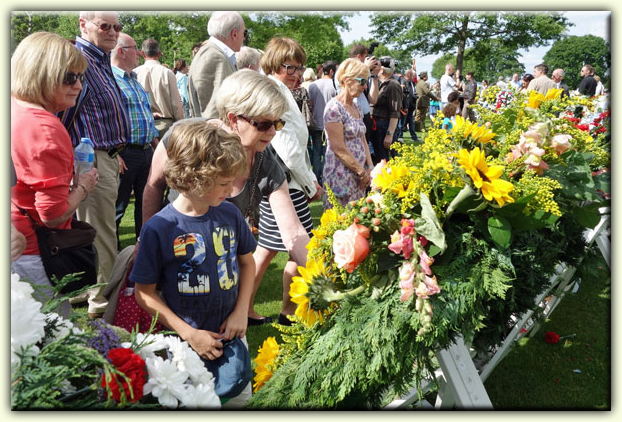 Attendees stop at the AWON wreath to read the banner names.

The banners remember 75 Margraten men by name.
In Their Memory



Thanks to AWON Margraten Coordinator Gerry Morenski for the information and arrangements
and to her father's adopters, Leon & Anneke Segers, for their assistance in Margraten.
Photos were submitted with thanks to AWON friend Joost Claassens.