Memorial Day 2013 at Margraten
Representing AWON on Memorial Day in the Netherlands, Angie Christian presented the AWON wreath.
Angie and her husband, Roy travel to Margraten to visit Angie's Dad's grave at Margraten from their home
in England every Memorial Day and Angie proudly stands for all of us whenever there is no other AWONer present.
AWON's good dutch friend, Joost Claassens, also attended and provided the photgraphs.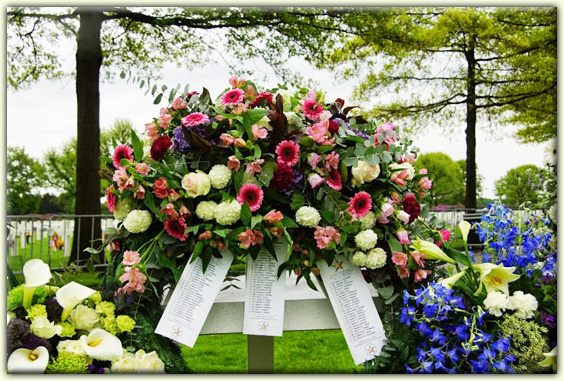 The gorgeous AWON wreath for Margraten • Memorial Day 2013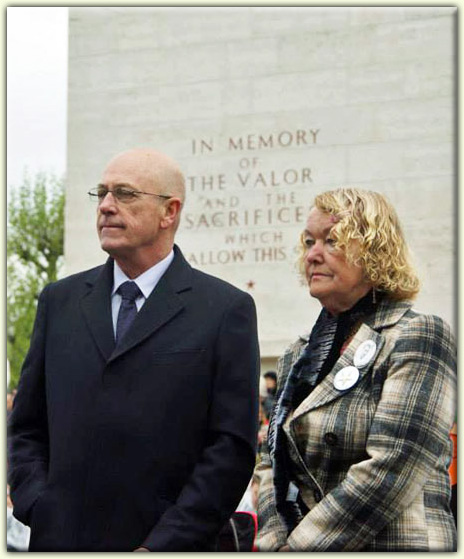 Roy and Angie Christian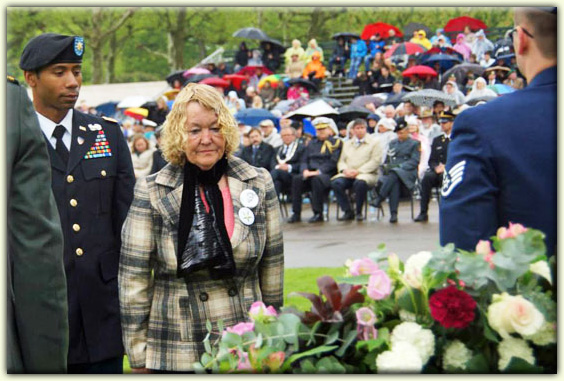 Angie presents the AWON wreath at Margraten.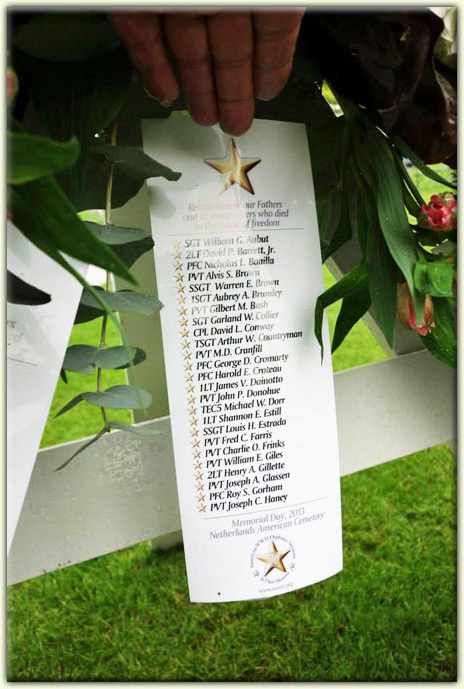 The first of three banners remembering the AWON men of Margraten.

This banner completes the remembrance of 75 men by name.
In Their Memory



Thanks to AWON Margraten Coordinator Gerry Morenski for the information and arrangements
and to her father's adopters, Leon & Anneke Segers, for their assistance in Margraten.
Photos were submitted with thanks to Joost Claassens.