Memorial Day 2012 at Margraten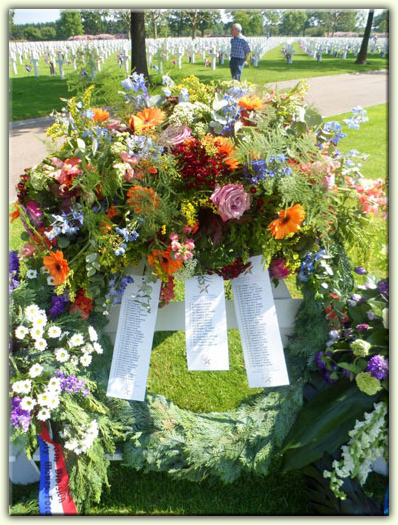 The 2012 AWON Memorial Day wreath at Margraten, with thanks our wonderful florists
at De Rozengaar in Maastricht.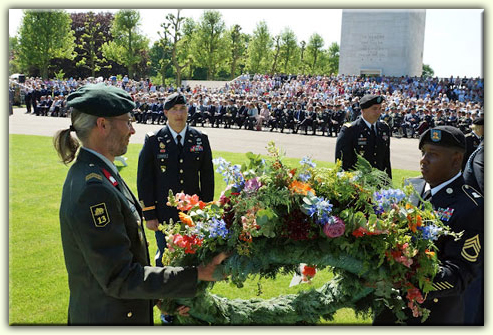 The AWON wreath was respectfully presented by Army CPT Brian Stieritz of the 101st Airborne.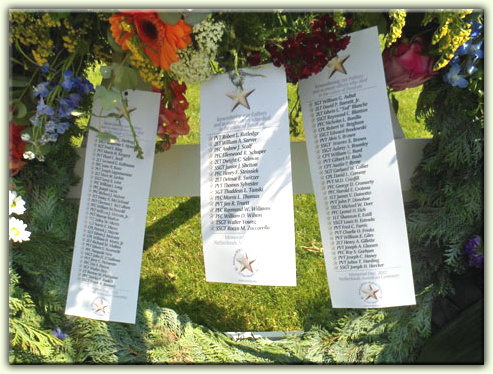 The banners on the wreath at Margraten American remember the fathers and loved ones
of 82 AWONers, among so many others who died in the cause of freedom.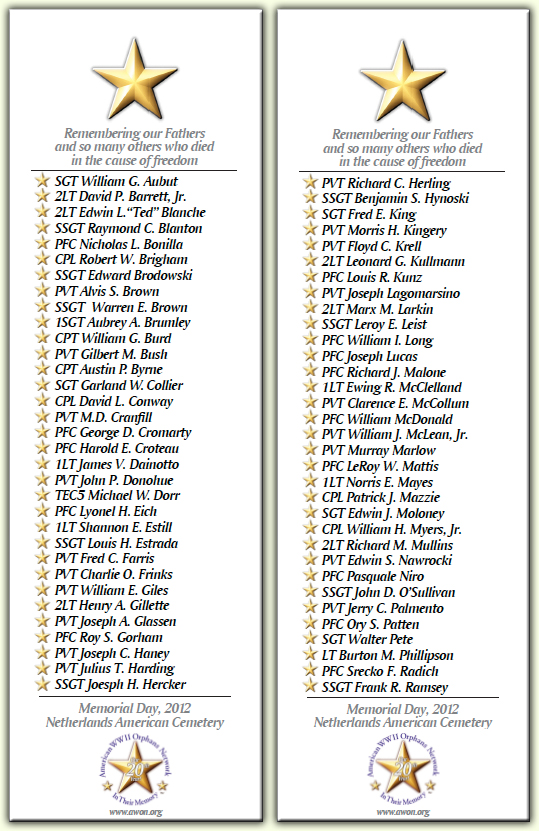 In Their Memory



Thanks to AWON Margraten Coordinator Gerry Morenski for the arrangements
and to her father's adopters, Leon & Anneke Segers, for their assistance in Margraten.
Photos were submitted with thanks to Joost Claassens and Nicole Sproncken.