Memorial Day 2011 at Margraten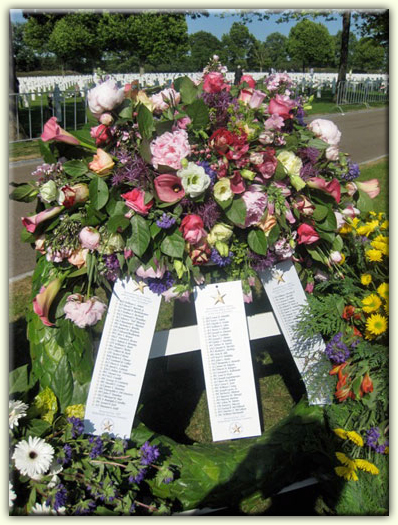 The beautiful AWON Wreath.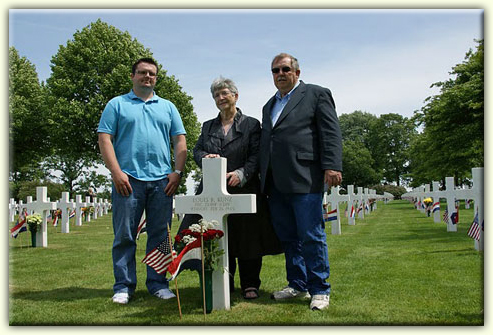 Recent AWON member, Louis Kunz, presented the AWON wreath.
Louis travelled to Margraten with his son, Loren, and his mother, Lillie.
Lillie is the widow of PFC Louis Kunz.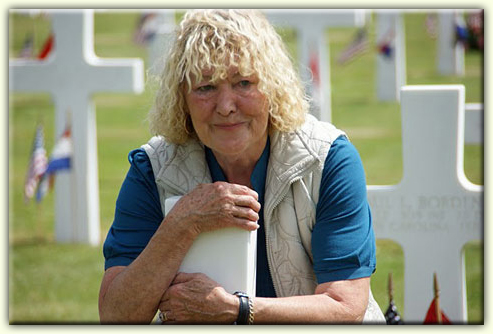 British AWON sister Angela Christian travelled to Margraten from her home in England.
This touching photo is of Angie hugging her Dad's grave.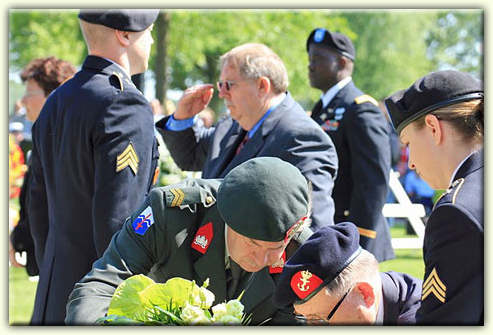 Louis salutes the names of our loved ones after presenting the AWON wreath.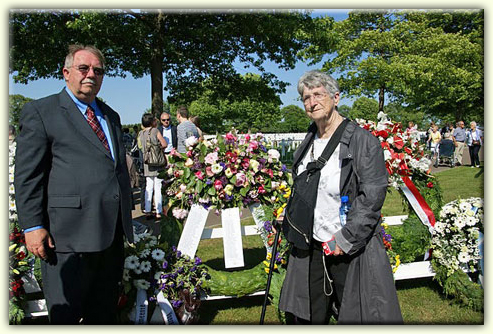 Louis and his Mother, Lillie, at the AWON wreath.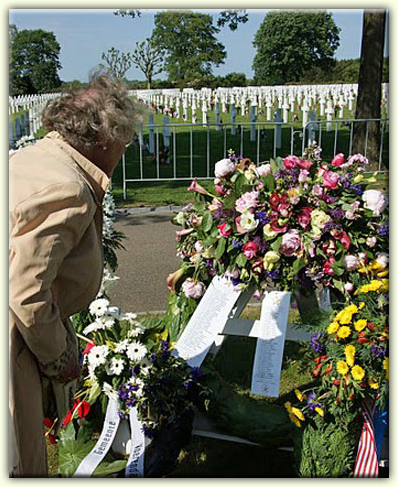 A Dutch woman looks at the names on the AWON banner. Perhaps she is looking
for the name of a soldier that she adopted.

In Their Memory



Thanks to Margraten Stateside Coordinator Gerry Morenski for the arrangements
and to photographer-adopters Leon Segers for the first photo, and to Joost Claassens for the others.