Memorial Day 2010 at Margraten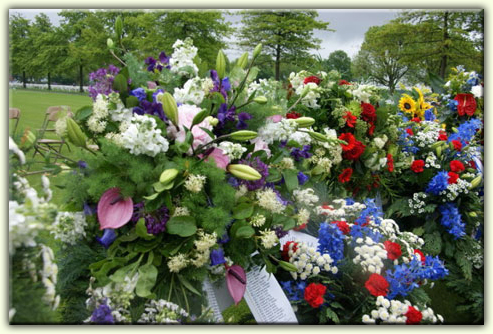 These spectacular spring flowers created the AWON wreath.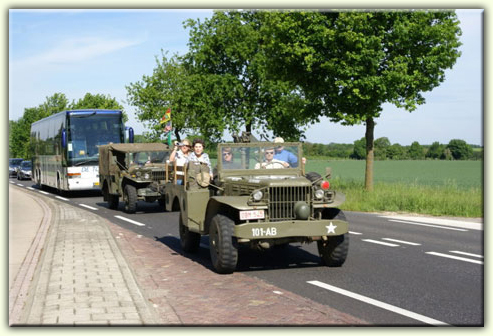 The AWON group was escorted to Margraten by WWII jeeps and trucks.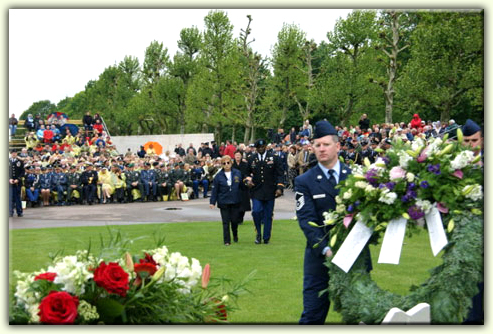 Gloria Zuccarella Layne, Past President of AWON, presents the AWON wreath.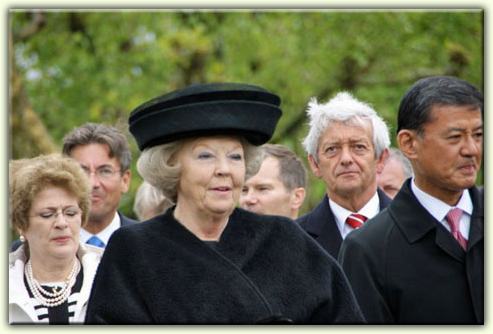 Many dignitaries attended the ceremonies, including the U.S. Ambassador Fay Hartog Levin,
Queen Beatrix of the Netherlands and U.S. Secretary of Veterans Affairs, Eric K. Shinseki.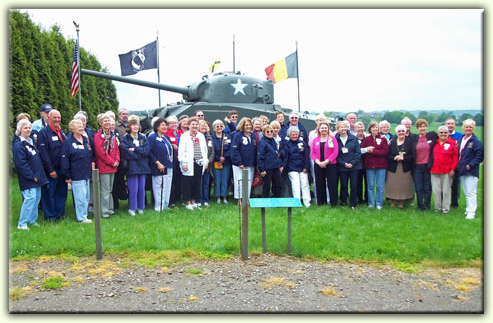 This year, 34 AWON Margraten families attended the Memorial Day ceremonies as part of the
second AWON Memorial Day Trip to the Netherlands. AWON groups were also in attendance at The Ardennes
Cemetery and at Henri-Chapelle. All three groups met on Monday, May 31 at the Remember Museum
in Claremont, Belgium for a tour and lunch.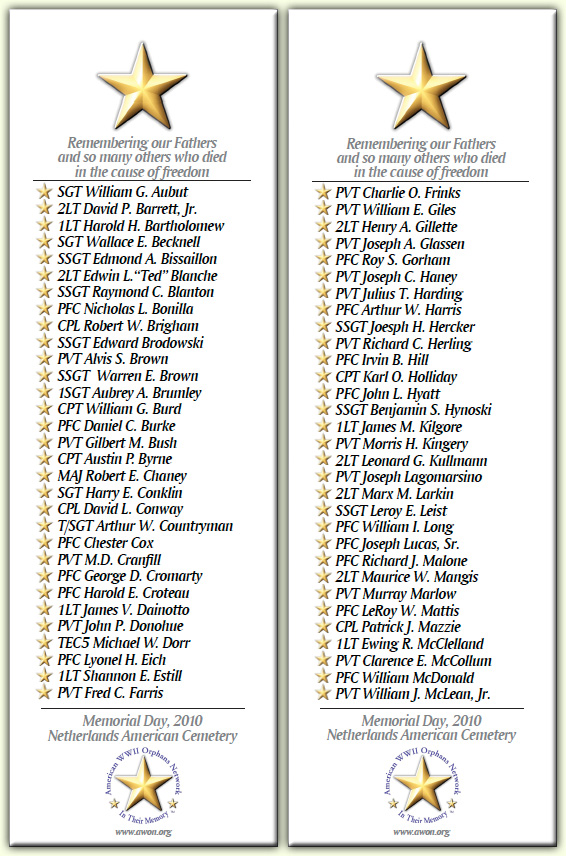 In Their Memory



The Margraten photos are thanks to photographer-adopter, Joost Classens, who has always been present on Memorial Day.
This year, Gerry Morenski gave "the man in the blue cap" an AWON hat. He wore it proudly all weekend.
The Photo of AWONers at the Remember Museum is courtesy of Penny LeGrand.
Thanks to Margraten Stateside Coordinator Gerry Morenski for the arrangements.