Memorial Day 2009 at Margraten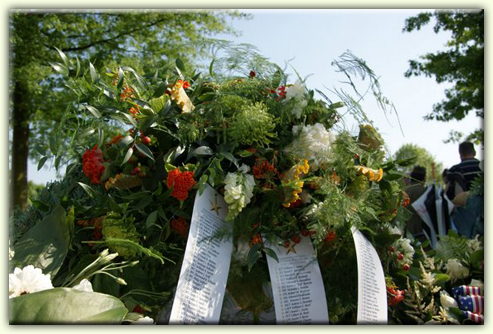 The lovely, wispy AWON wreath.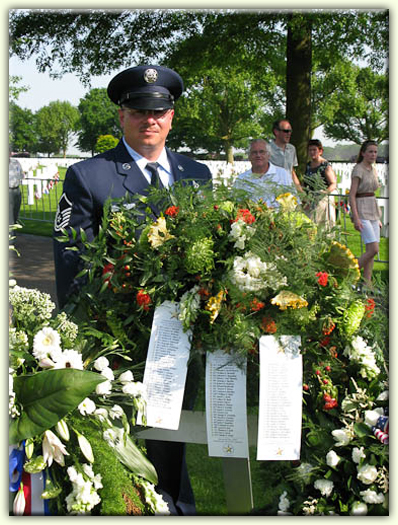 AWON member Master Sergeant Christopher Shaw, grandson
of PFC Joseph Lucas, Sr., was at Margraten for the first time
and presented the AWON wreath.

MSgt. Shaw waits with the AWON wreath.


MSgt. Shaw reports before presenting wreath.


Christopher proudly kneels beside his grandfather's grave.


Christopher's chidren, Tyler, Katie and Nathan were there
to honor their great-grandfather.


Adopter and photographer Joost Classens joins Christopher by the wreath.


The Netherlands American Cemetery 2009 Program.


Three banners remember 87 men by name
and so many others who died in the cause of freedom.
In Their Memory



Thanks to Margraten Stateside Coordinator Gerry Morenski for the arrangements
and to photographer-adopters Jurgen Mingels and Joost Classens for the photos.