Memorial Day 2008 at Margraten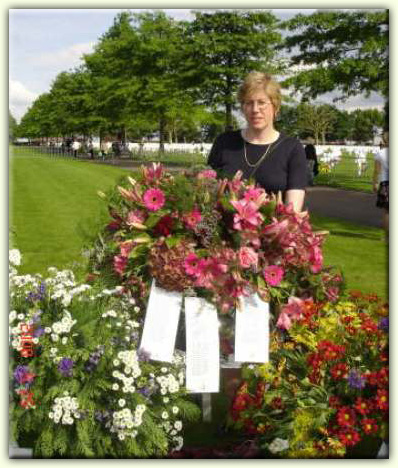 Kathleen Morenski, daughter of AWON Board Member Gerry Morenski, laid AWON's
glorious wreath for her grandfather and all the other men resting and memorialized at Margraten.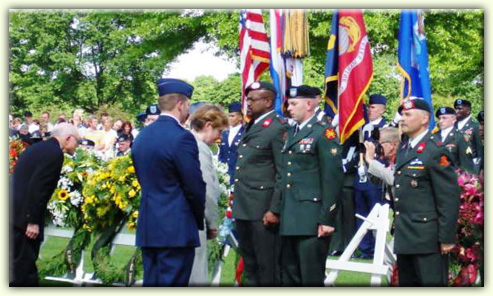 As soldiers stand at attention, an elderly vet (left) who had three buddies buried
at Margraten, presented a yellow wreath in spite of his difficulty walking.
The AWON remembrance at Netherlands American Cemetery.
In Their Memory



Thanks to Margraten Stateside Coordinator Gerry Morenski for the arrangements.