Memorial Day 2016 at Manila American • Manila, Philippines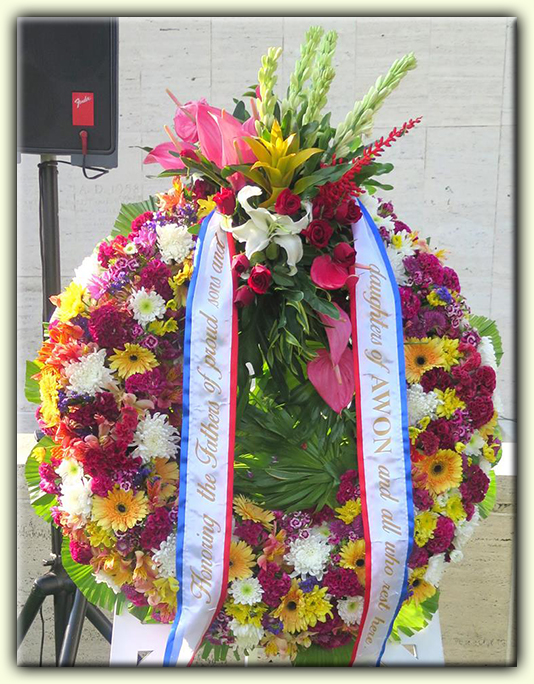 The beautiful AWON wreath: Honoring the Fathers of proud sons and daughters
of AWON and all who rest here.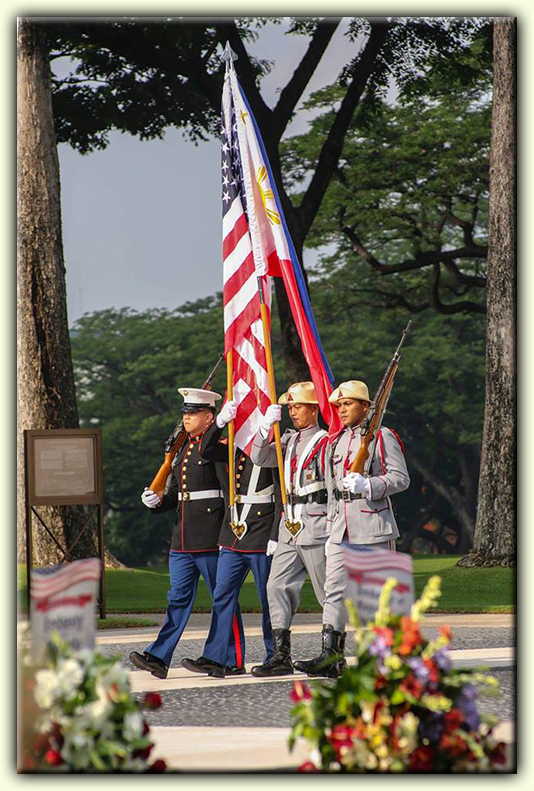 The honor guard presenting the colors.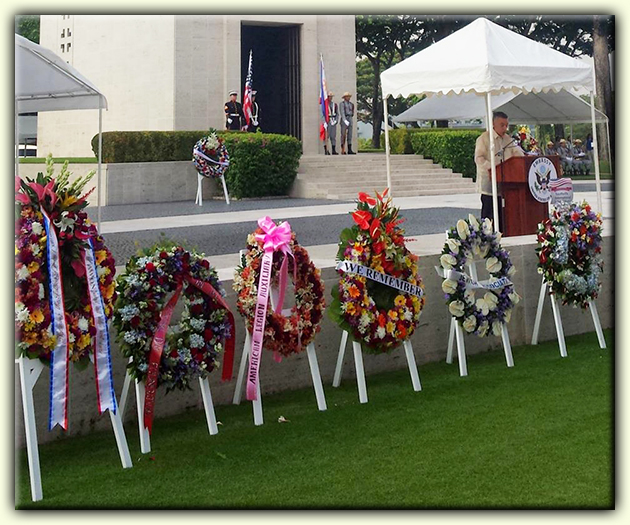 Speaker Ambassador Goldberg with the memorial wreaths.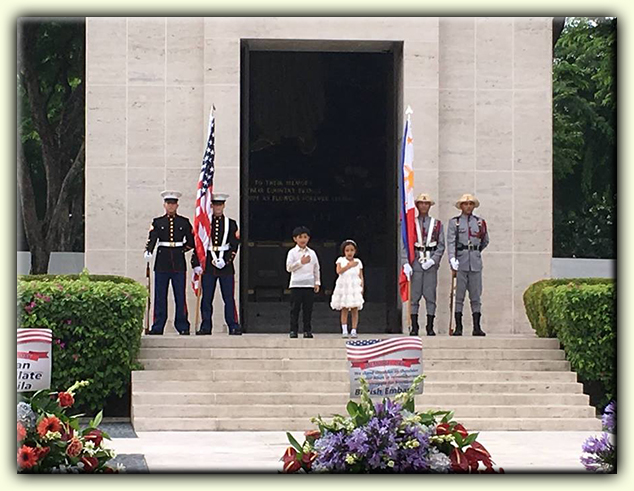 We will never forget.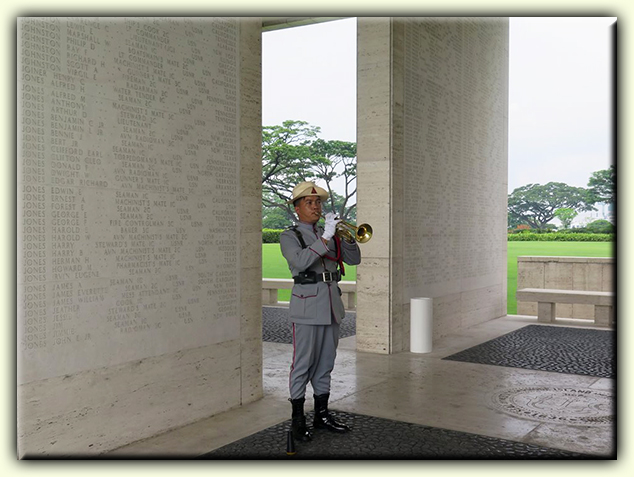 Echo taps from the Tablets oif the Missing.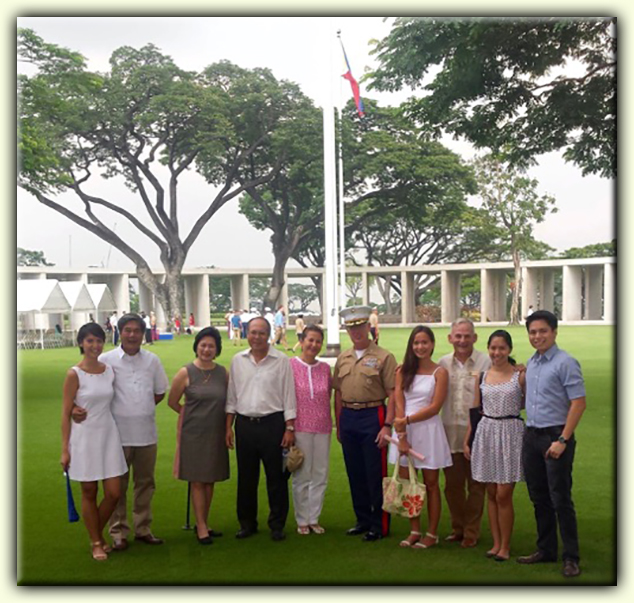 The AWON wreath was again presented by Vicente Lim IV and his family.
His great grandfather, Brigadier General Vicente Lim is listed on the Tablets of the Missing.
Left to Right: Beatriz Lim, Mari Lim, Susie Yap, Vicente Lim III, Susan del Rosario Lim, Colonel
Charles A. Western, USMC, Cara Lim, Asst. Supt. Hubert Caloud, Kimberly Moreno, and Vicente Lim IV.
In Their Memory



Thanks to Patty Temte, Manila American Stateside Coordinator for
the arrangements and submissions of text and photos.