Memorial Day 2015 at Manila American • Manila, Philippines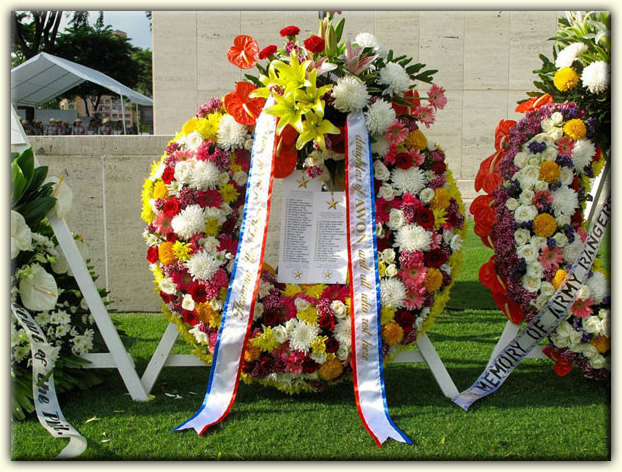 The AWON Wreath . . . and Banners remembering 69 men by name.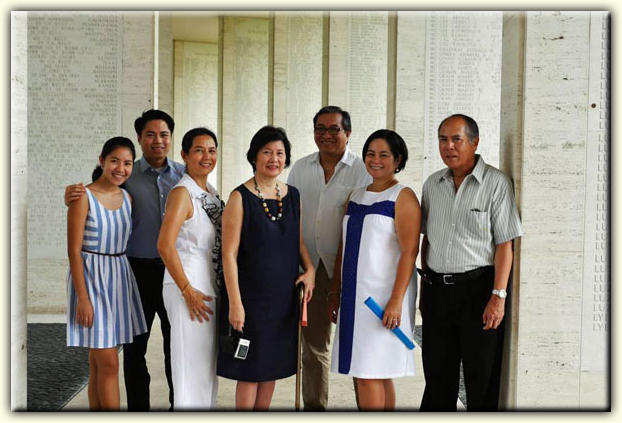 Vicente Lim IV and Vicente Lim III, great grandson and grandson of General Vicente Lim,
and family, in front of the tablets of the missing.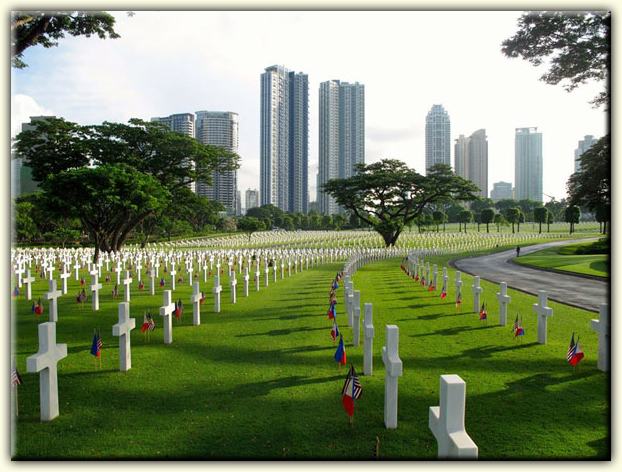 Manila American with the city as a backdrop.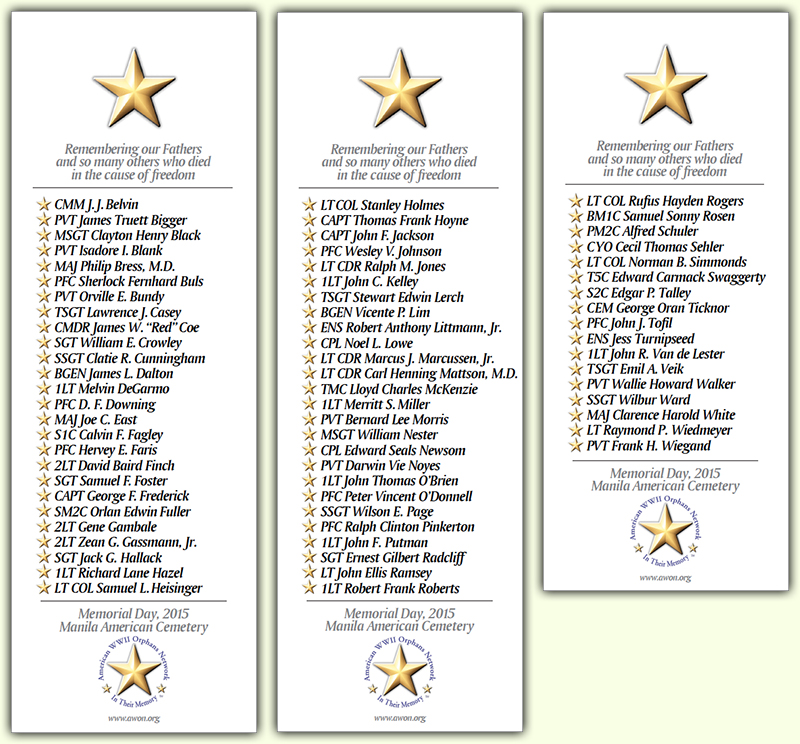 In Their Memory



Thanks to Patty Temte, Manila American Stateside Coordinator for the arrangements,
text, and photos.