Memorial Day 2014 at Manila American
Vicente Lim III and IV presented the AWON wreath. Mr. Lim's grandfather,
Brigadier General Vicente Lim is listed on Tablets of the Missing.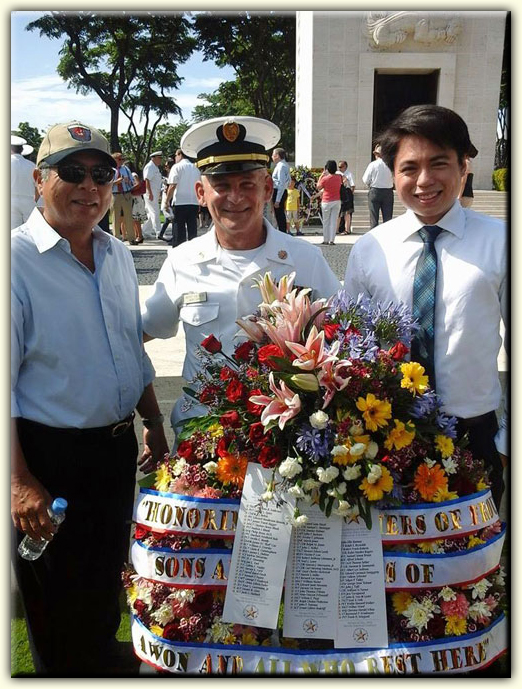 Vicente Lim III, Asst Superintendent Bert Caloud, and Vicente Lim IV with the AWON wreath.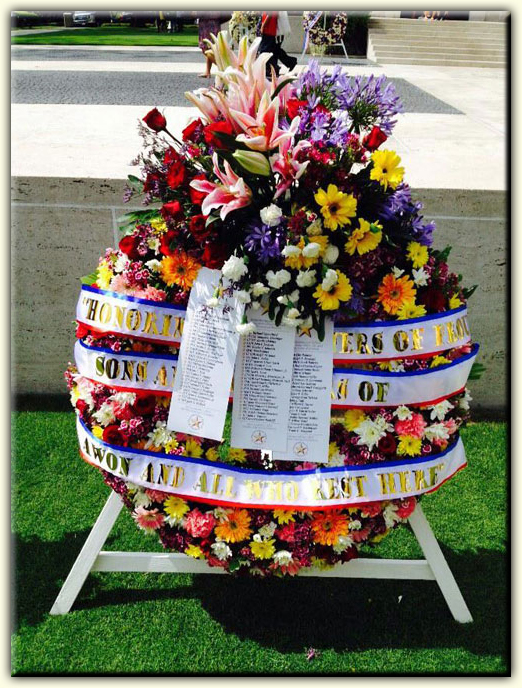 The spectacular AWON wreath.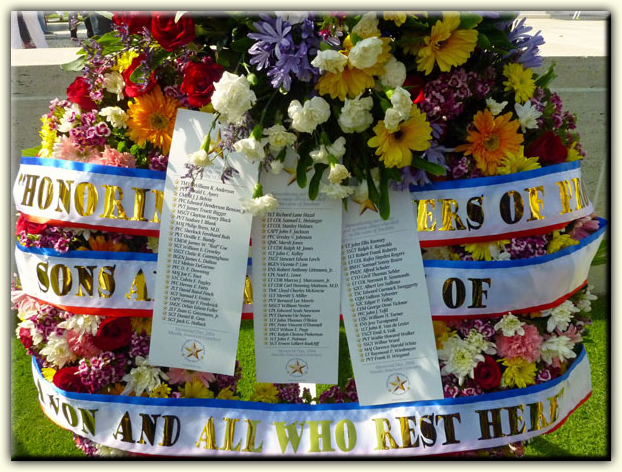 Banners remember 75 men by name who are buried or memorialized in Manila.

Superintendent Larry Atkinson, Assistant Superintendent, Bert Caloud,
the Lim family and friends.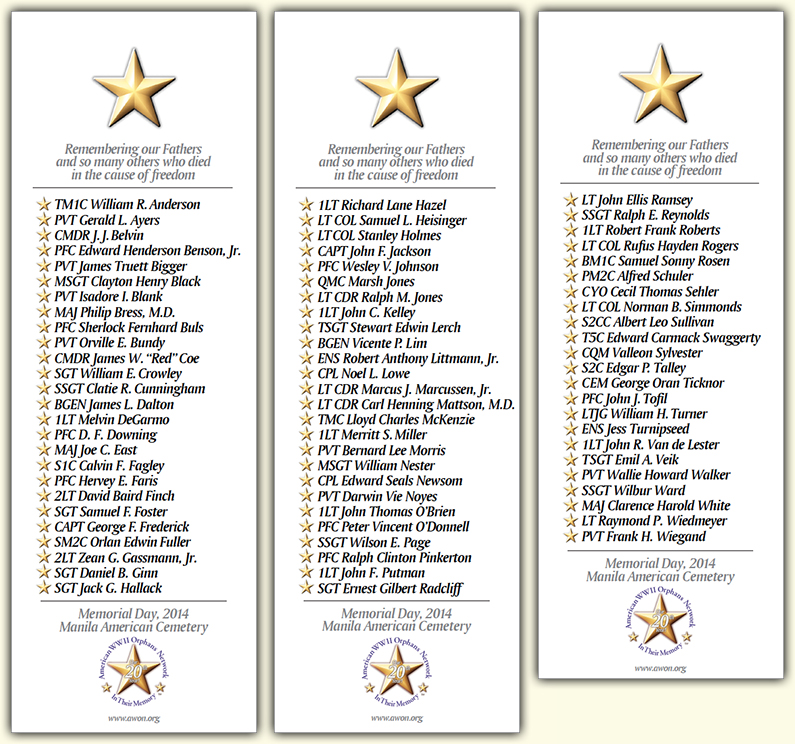 In Their Memory



Thanks to Assistant Superintendent Bert Caloud for the coordinations,
and to Manila Stateside Coordinator Patty Temte for the arrangements
and for the submission of photos and other information.