Memorial Day 2012 at Manila American
A group of AWONers traveled to the Philippines again this year to attend Memorial Day Ceremonies. The group walked the Bataan Death March between markers KM 51 and 52. These markers were donated by AWONers and have an AWON plaque on the back.

Each person had a different highlight of the trip. Patty Temte went to the airfield, from which her Father took off, on the 67th anniversary of the day he was lost. Ruthie Joyce, whose Father was a submariner, put flowers in the waters between Corregidor and Bataan. Jerry Pinkerton went to Mindanao where his Father was lost. He was accompanied by 87 yr. old Edwin Dyer who was with Jerry's Father on that day. All had a goal for the trip, and all missions were accomplished.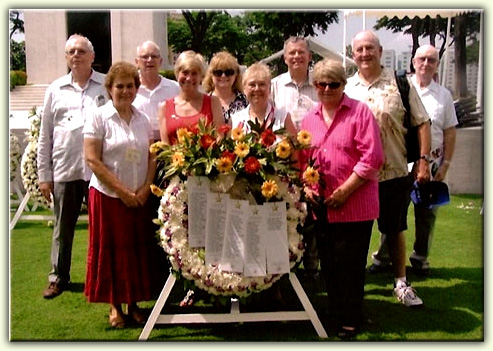 Back left to right: Jerry Pinkerton, Howard Walker, Mary Ginn, Steve Bahnsbach,
Lee Terry, and Edwin Dyer. Front left to right: Penny Walker, Patty Temte,
Ruthie Joyce, and Patty Mostue.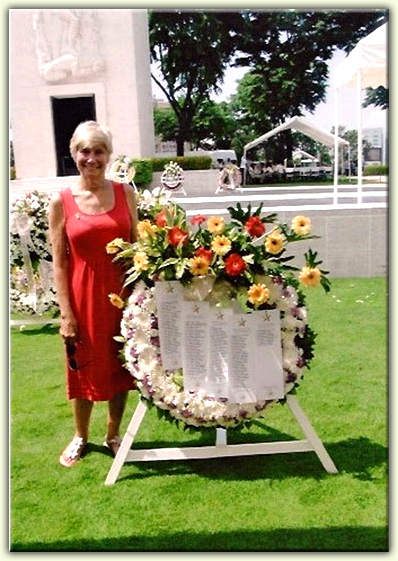 Group leader and Stateside Coordinator for Manila American, Patty Temte
with the AWON wreath.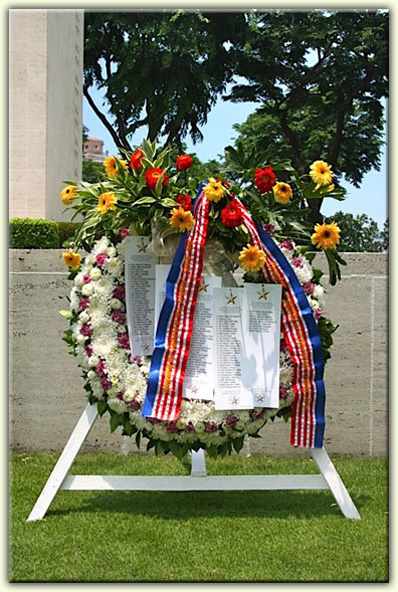 The AWON wreath at Memorial Day 2012 at Manila American.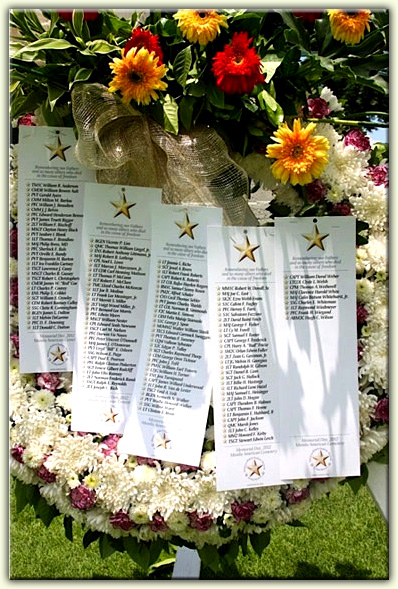 The Manila banners remember 131 men by name, along with
so many others who died in the cause of freedom.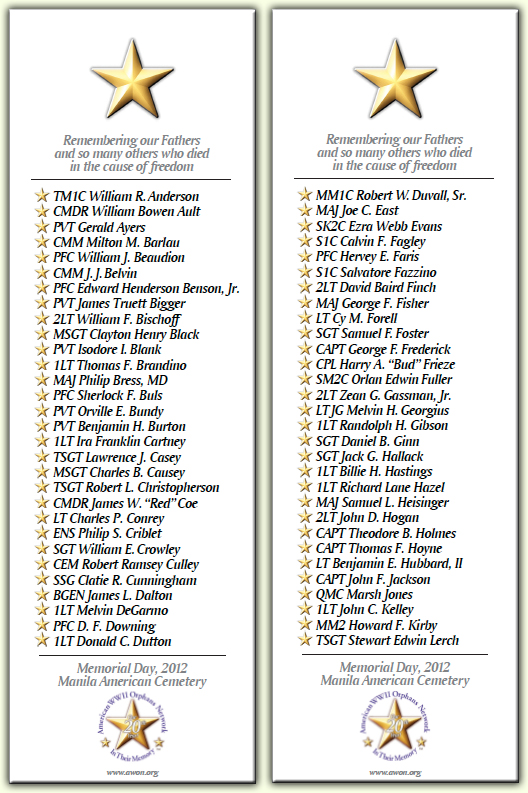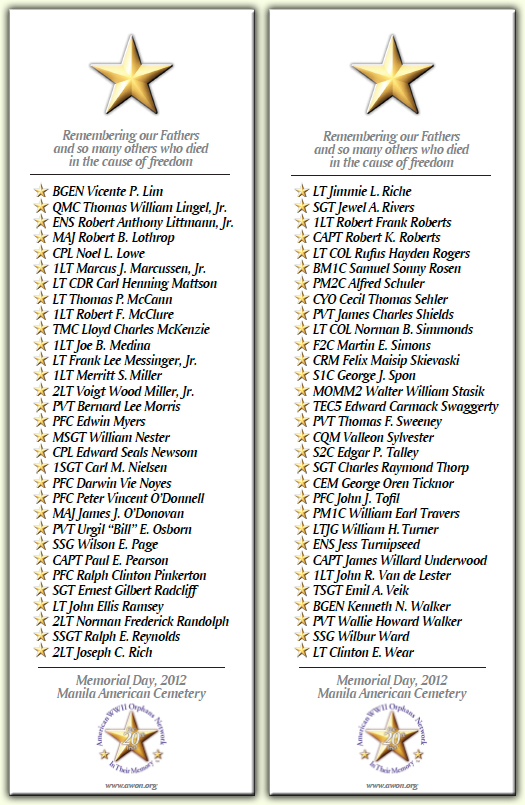 In Their Memory



Thanks to Assistant Superintendent Bert Caloud for the coordinations,
and to Manila Stateside Coordinator Patty Temte for the arrangements
and for the submission of photos and information.