Memorial Day 2011 at Manila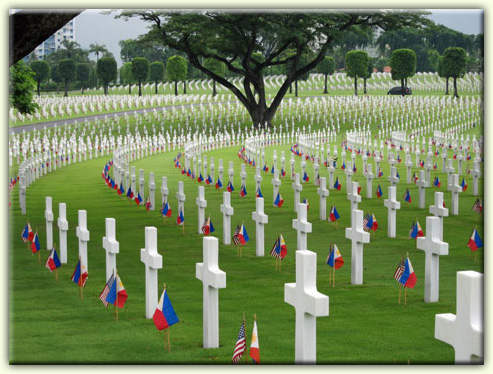 The American and Philippine flags placed on the 17,202 graves in the cemetery.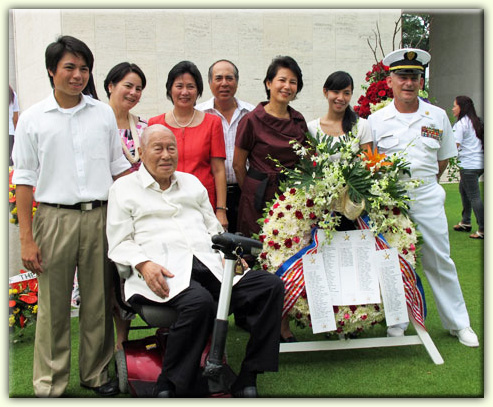 In the wheelchair is Vicente Lim, Jr. Behind him from left to right are: grandson
Vicente Lim, IV, daughter Victoria Lim-Ortega, daughter Susana Lim-Yap, son,
Vicente Lim III, Lourdes Susan Lim, Kimberly Moreno and Assistant
Superintendent Bert Caloud of the Manila Cemetery.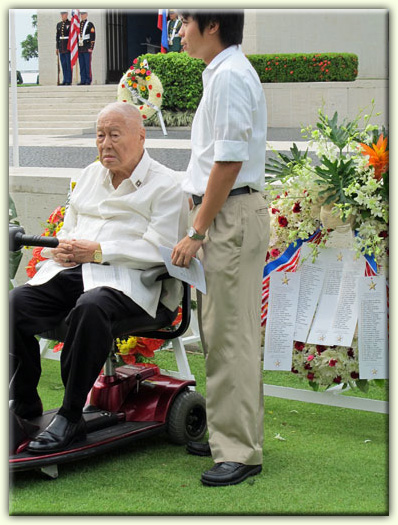 The wreath was presented by Vicente Lim, Jr. assisted by his grandson, Vicente Lim IV
Mr. Lim's father is one of the 36,285 memorialized on the Tablets of the Missing.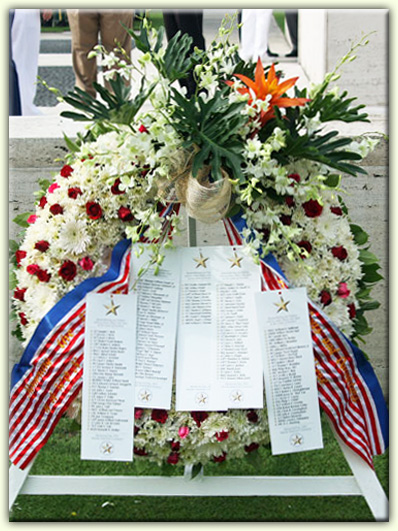 AWON's beautiful wreath bearing the names of 135 Americans and honoring
all who are buried or memorialized at the Manila American Cemetery.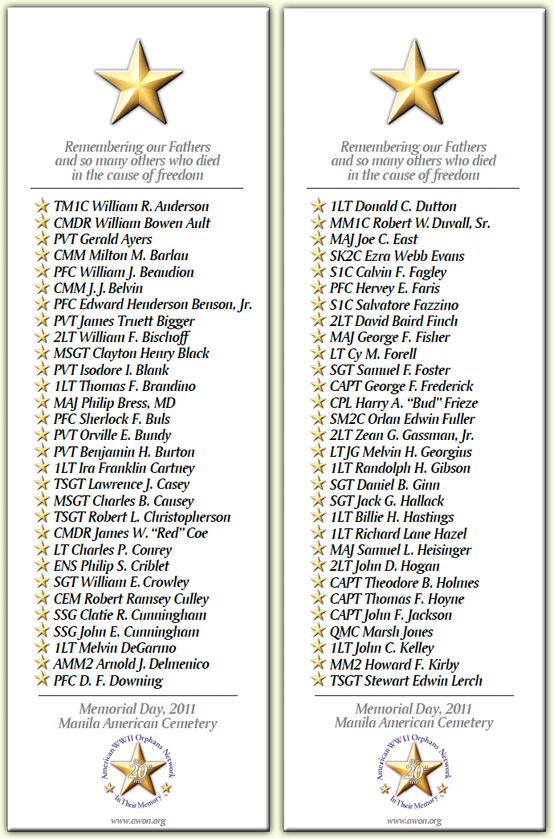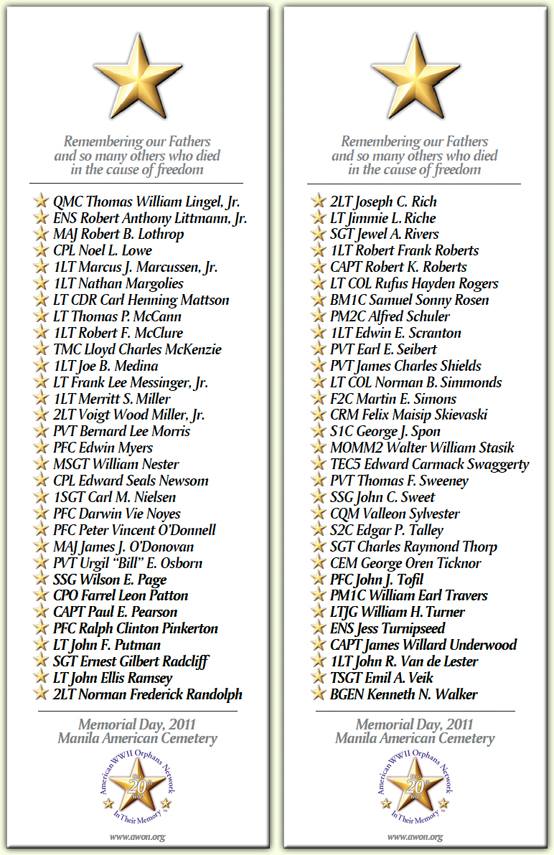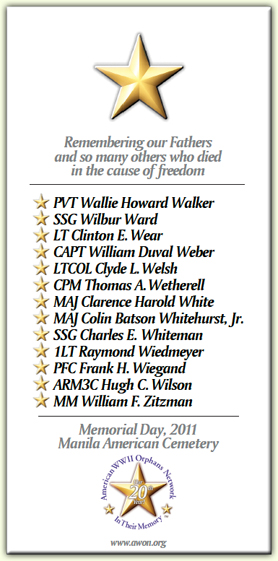 In Their Memory



Thanks to Assistant Superintendent Bert Caloud for the photos,
and to Manila Stateside Coordinator Patty Temte for the arrangements.