Memorial Day 2009 at Manila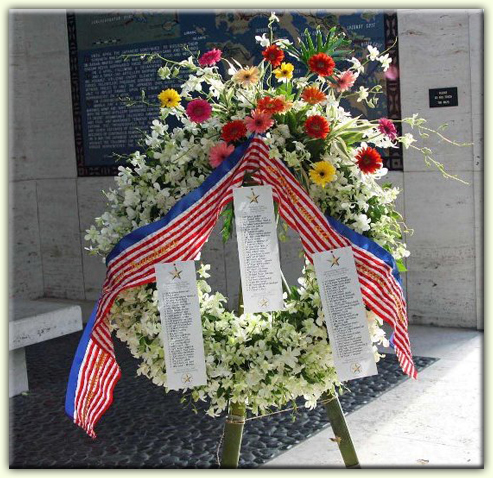 Our magnificent AWON wreath with banners remembering 91 men by name.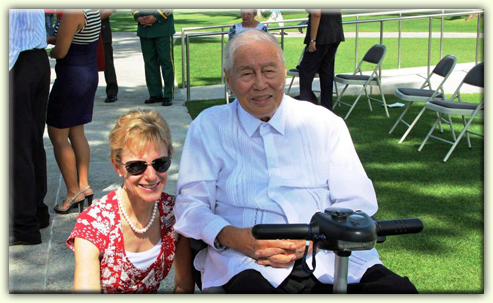 U.S. Ambassador to the Philippines, Kristie A. Kenney, kneels with presenter Mr. Vicente Lim, Jr.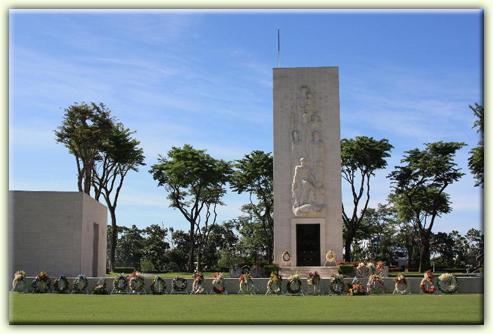 Wreaths are lined up early Sunday morning, waiting to be presented.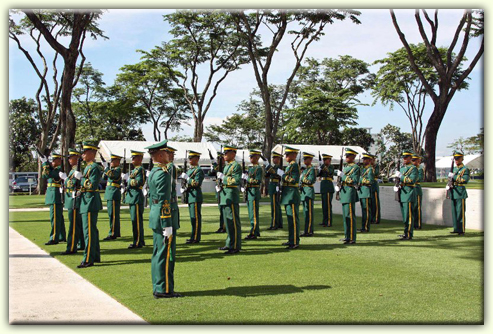 Military formation, ever so striking, in readiness for the rifle salute.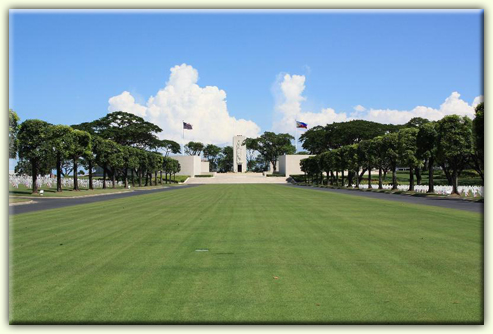 The view toward the Manila American Cemetery, with wreath tributes in place.

Too many men lie beneath the gently sweeping curves of the headstones.


The view through the marble headstones toward the hemicyles
of the Tablets of the Missing.
In Their Memory



Thanks to Manila Stateside Coordinator Patty Temte for the arrangements.