Memorial Day 2008 at Manila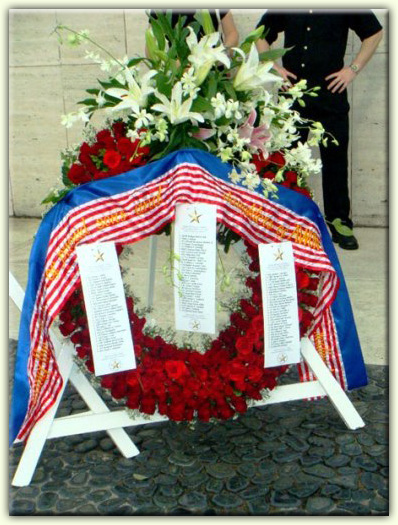 The exquisite AWON wreath. More AWON men are at rest or memorialized
in Manila than at any other ABMC cemetery.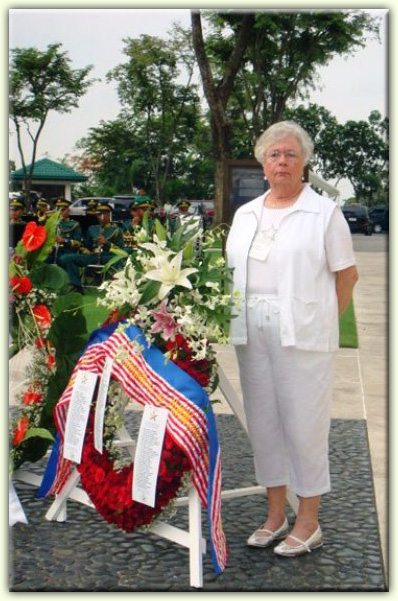 AWON member Betty Nester was able to attend the ceremony and present the wreath.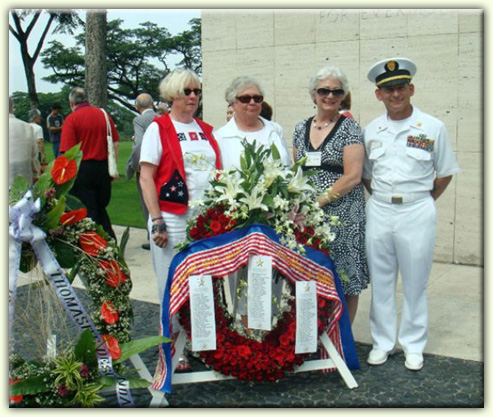 Also in attendance were Lois Nester Woodward and Betty Nester (daughters of
MSGT William Nester), Alice Lowe Betts (daughter of CPL Noel L. Lowe), and
Asst. Supt. Bert Caloud, who was such a friend to the 18 AWONers who attended in 2007.

The AWON remembrance at Manila American Cemetery.
In Their Memory



Thanks to Manila Stateside Coordinator Patty Temte for the arrangements.