Memorial Day 2008 at Luxembourg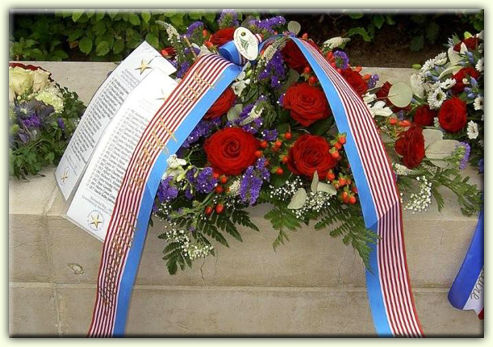 The lovely AWON wreath with the names of AWON's fallen on two banners.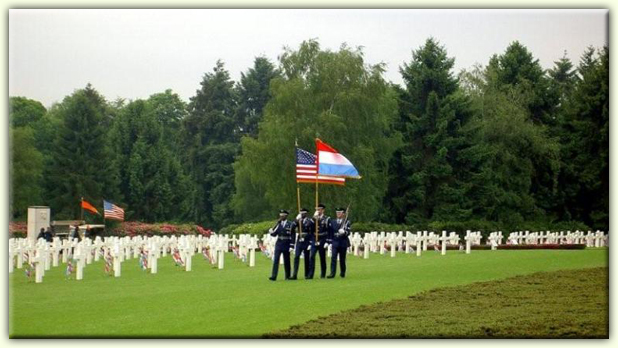 Both the US and Luxembourg flags are ceremoniously brought to their places by the Honor Guard.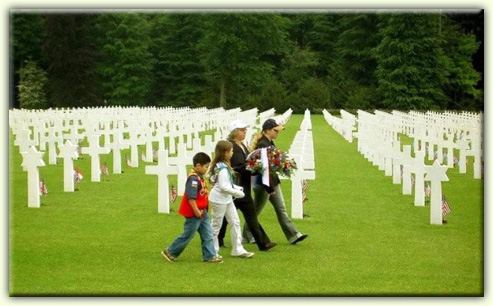 Tina Majerus, her mother Lydie, and American scouts proudly march to present the wreath.
The Majerus family has adopted the grave of Stateside Coordinator Roger Connor's father
and takes loving care of their adopted soldier.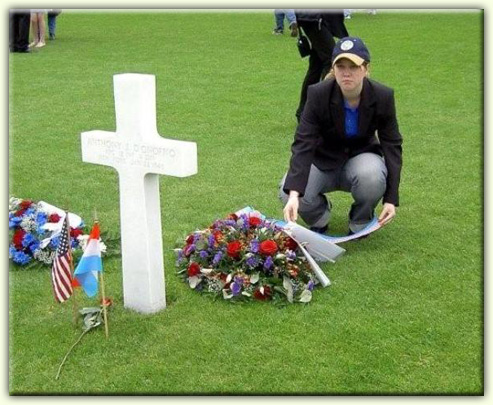 Tina Majerus tenderly arranges the ribbons of the AWON wreath.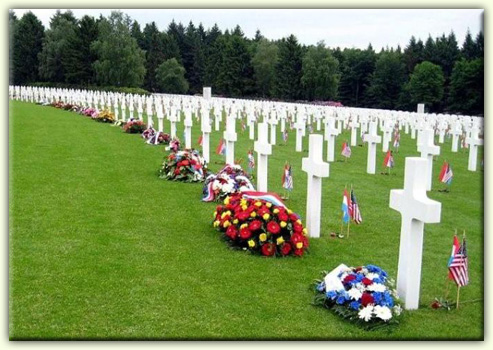 A row of many floral tributes for the men who liberated Luxembourg.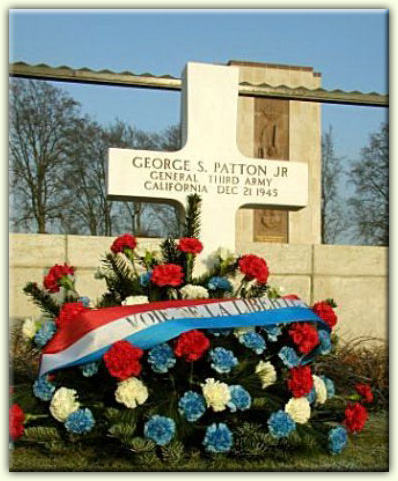 Luxembourg pays tribute to General George S. Patton Jr.,
who lies at final rest with his troops.

The AWON remembrance at Luxembourg American Cemetery.
In Their Memory



Thanks to Luxembourg Stateside Coordinator Roger Connor for the arrangements.