Memorial Day 2016 at Luxembourg
There were three presenters in Luxembourg this year: AWONer Marilynn Lieurance, Rene (Rini) Majerus,
and Helen Patton. Marilynn, who also presented the wreath last year, was unexpectedly in Luxembourg because
some fragments of her father's B-17 had been found nearby in Germany. Rini, who researches for information about
KIA Americans, has adopted Roger's father's grave. Helen Patton is the granddaughter of General George Patton,
and she is always part of the Memorial Day activities.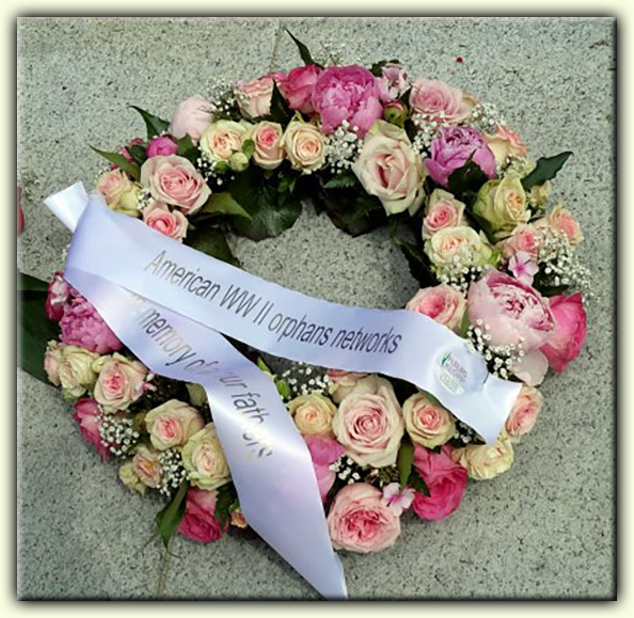 The AWON wreath.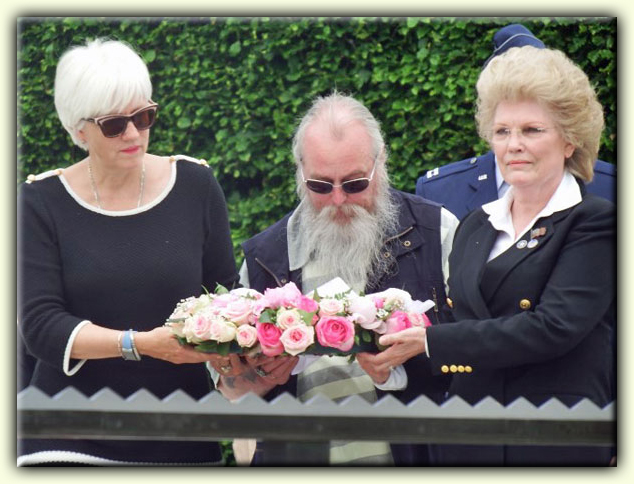 Helen, Rene, and Marilynn presenting the wreath.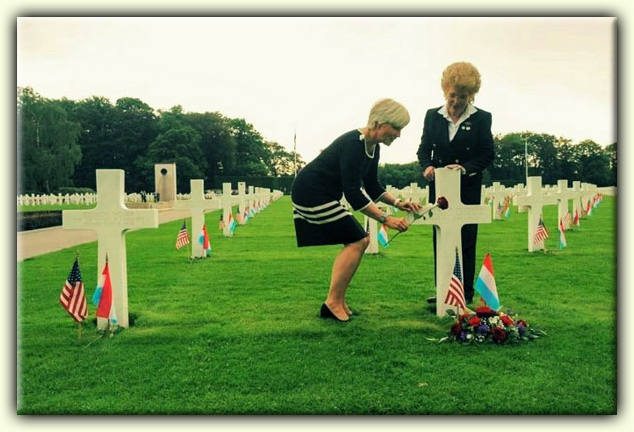 Helen and Marilynn at the grave of Marilyn's father, 1LT Hanford (Rusty) Rustand.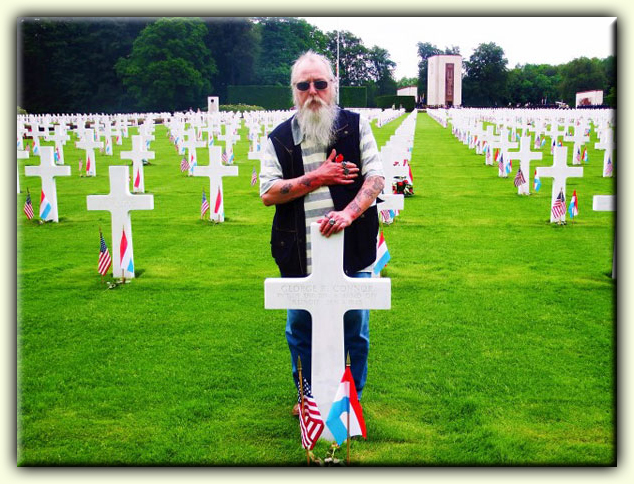 Rene at the grave of Roger's father, PVT George Roger Connor.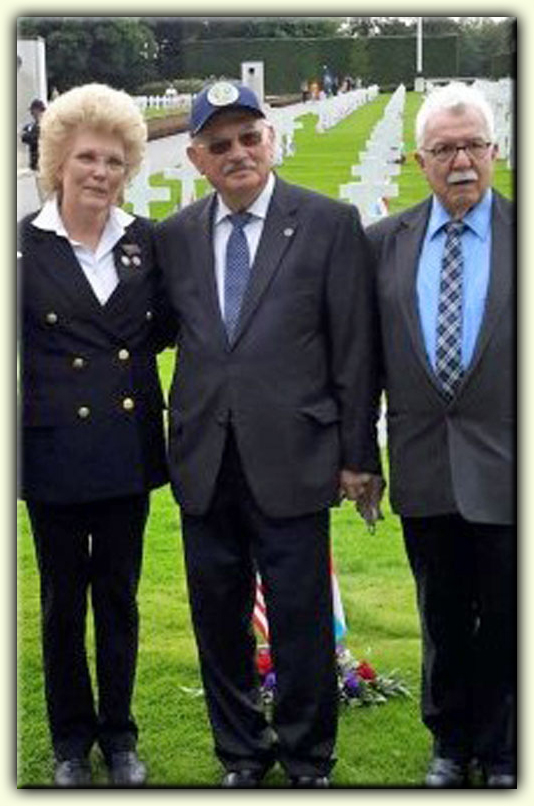 Marilynn, Constant Goergen, and Marco Eifes. Constant is the founder of
United States Veterans Friends Luxembourg (USVFL), where Marco is a charter member.
There is no greater friend of AWON than the USVFL.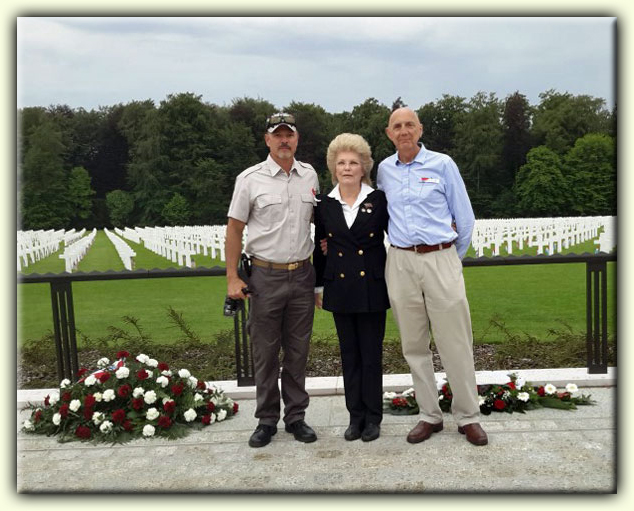 Patrick Murphy, Marilynn, and James Still. Patrick and James
helped Marilyn find small pieces of her father's B-17.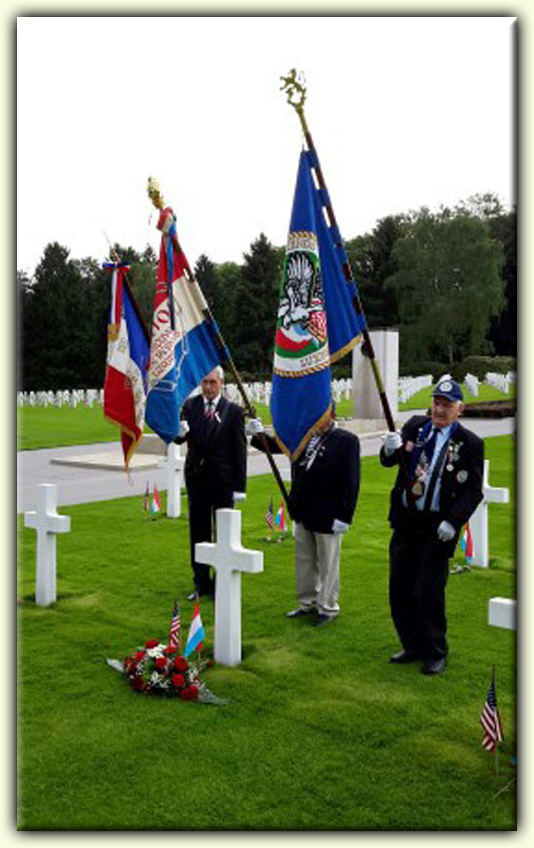 The USVFL honor guard at 1LT Rustand's grave.

In Their Memory



Thanks to Roger Connor, Luxembourg American Stateside Coordinator (in for Mary Nguyen this year)
for the arrangements, and to Roger as well for his submissions of photos and text.